COVID-19 Updates
The LPA recognizes the strenuous impact that the COVID-19 pandemic is having on our member companies, your employees, suppliers and customers. We are working hard to support members with up-to-date and relevant industry-specific updates below.

LPA Member Products used specifically for COVID-19




Innovating reliable technologies that help save lives has been B Medical Systems' mission over the past 40 years. Today, we are partnering in your fight against COVID-19 on multiple fronts: By preserving your specimens before testing; by supporting your research for a new vaccine and therapies; by ensuring the safety of your blood supply; by protecting the therapeutic value of convalescent plasma; by strengthening your national cold chain; and by delivering future vaccines to the last mile.




Labs across the country are gearing up to meet the current challenges presented by COVID-19. This critical work demands access to high quality tools and consumables to meet the demanding requirements of COVID-19 research and testing. BrandTech® Scientific offers many of the products needed for this challenging work. Visit https://www.brandtech.com/wp-content/uploads/ReliableTools_COVID-19_bt_2020.pdf for more information.


EPI DELIVERS: HIGH CAPACITY COVID-19 TESTING LAB BUILT IN 10 DAYS. Eppendorf provides an automated pipetting machine for handling large numbers of liquid samples, in this case up to 96 samples in a single batch.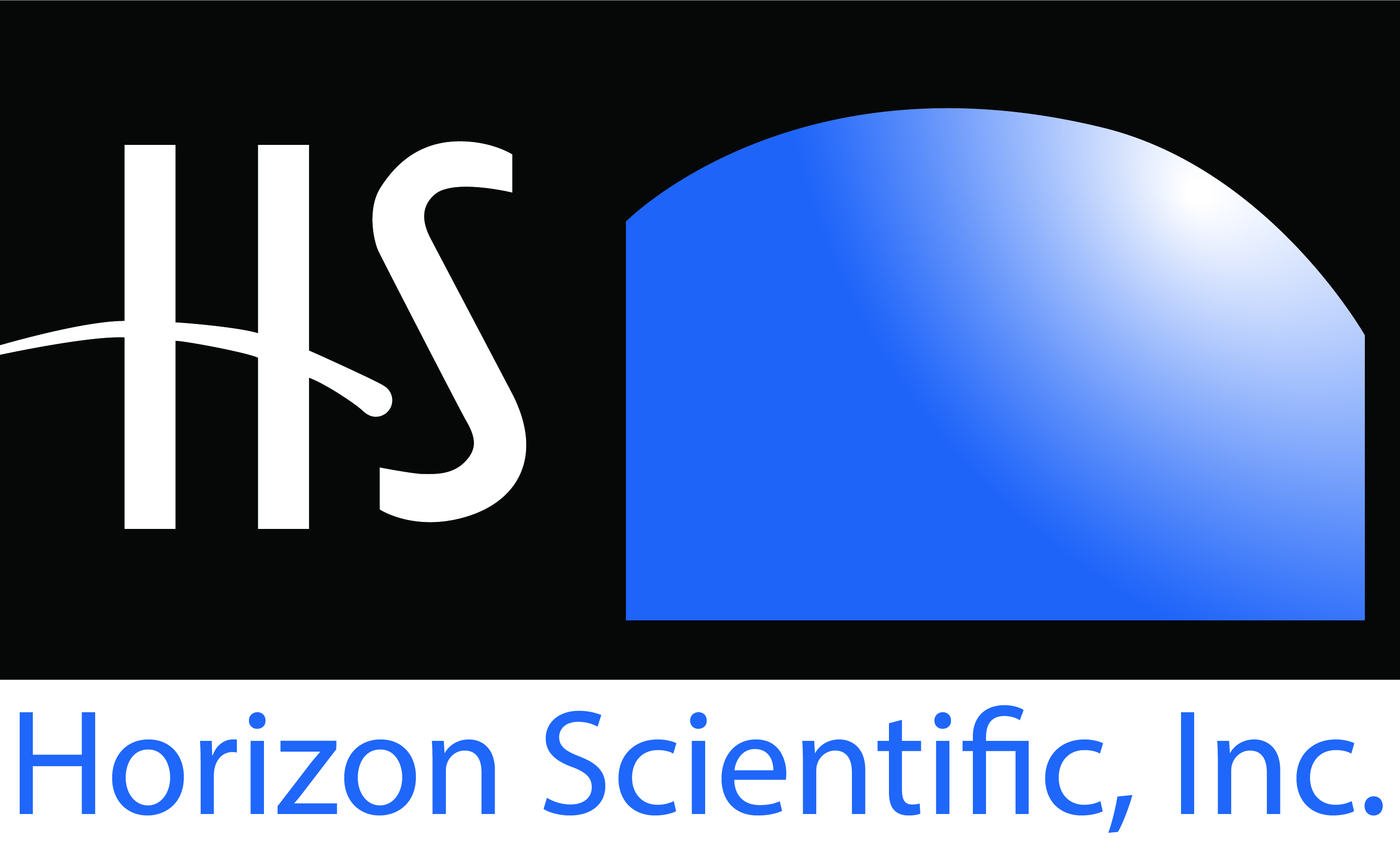 With the COVID-19 vaccines getting closer to launch, preparing for additional critical cold storage capacity is more important than ever. Multiple vaccines are in development and several will require different storage temperatures. Horizon Scientific, Inc. and its brands are ready to support your needs, regardless of temperature or capacity requirements. Horizon Scientific has every size range and temperature range to suit your space and type of vaccine, from -50to -80C, -20C, +5 and +22 in all sizes and configurations, from compact offerings to accommodate smaller volume clinics and points of care up to large capacity offerings for high volume clinics and points of care/points of dispensing.
https://americanbiotechsupply.com/
https://labresprod.com/
https://norlakescientific.com/
https://cryosafe.com/





Labconco Corporation designs and builds high-quality laboratory equipment. Every biosafety cabinet, fume hood, glassware washer, lyophilizer, sample prep tool, water purifier, glove box, enclosure, cart, and cabinet we make has been engineered for excellence since 1925. For COVID-19 testing and research, scientists use our biosafety cabinets to keep them safe during routine diagnostic testing, virus isolation, and other activities with a high risk of generating virus-carrying droplets and aerosols.
https://www.labconco.com/articles/laboratory-biosafety-recommendations-for-sars-co
https://www.labconco.com/category/biological-safety-cabinets-enclosures





With researchers all over the world working tirelessly to develop treatments and a vaccine for COVID-19, LabRepCo stands ready to help. Click the link to find a wide range of laboratory equipment and instruments used in research laboratories to help combat COVID-19, to include containment cold storage, cell/tissue culture & instruments, storage, shelving & carts, sterilization, benchtop Instruments, and pipette equipment.







OHAUS Supports the Fight Against COVID-19
To support laboratories with high quality equipment to help the research for vaccines and drugs, as well as the increasing demand for COVID-19 testing.
Centrifuges; Vortex Mixers; Incubating Shakers; Dry Block Heaters; Analytical and Semi-Micro Balances

To support essential industries like food production, quality control and retailers with balances and scales. Defender Bench Scales and Ranger and Valor Compact Scales




Essential COVID-19 Support Products from PHC Corporation of North America
Our USA warehouse is stocked with selected products for immediate shipment and expedited delivery of our PHCbi ultra-low freezers, high performance refrigerators and biomedical freezers and CO2 incubators. The health and safety of our customers and employees is our number one priority.
https://www.phchd.com/us/biomedical/covid-19




The national demand for the freezers is unprecedented. Cincinnati-based So-Low said it increased production in the spring and ran through that inventory so quickly that now the company is building the freezers to order, which is a process that takes about four weeks. Visit https://www.so-low.com for a variety of freezer options.

COVID-19 UPDATES ARCHIVE

2021
March 18 - FDA takes steps to streamline path for COVID-19 screening tools, provides information to help groups establishing testing programs
March 16 - LPA COVID-19 Updates
March 1 - Various funding levels and programs in the coming $1.9T COVID relief legislation
February 19 - Increase Domestic Manufacturing of Testing Supplies
January 21 - National Strategy for the COVID-19 Response and Pandemic Preparedness
January 7 - IRS PPP Deduction Guidance Update

2020
December
December 22 - Businesses Get $100 Billion Tax-Write-off Windfall in Aid Bill
December 22 - COVID-19 Emergency Relief Package Section-by-Section
December 21 - COVID-19 Emergency Relief Package
December 15 - Section-by-section for the $748B DRAFT COVID relief measure does not include funding for state/local/tribal governments or liability protection provisions.
December 9 - Latest COVID Relief DRAFT includes $160B for state, local, and tribal governments; Bipartisan Emergency COVID Relief Act of 2020
December 3 - CARES Drafts - Senate GOP Targeted Relief Package and COVID Emergency Relief Framework

November
November 18 - COVID Vaccine Freezers in Place for Rollout Once FDA Gives OK

October
10-7-20 COVID-19 Updates- Update on Administration COVID-19 Efforts
10-2-20 COVID-19 Updates- Continuing Resolution legislation signed into law last night by the president.

August
8-11-20 COVID-19 Updates- Current Shortages for Basic Lab Supplies and Not Going Away, Public Lab Leader Warns
8-7-20 COVID-19 Updates- No Matter What, Only a Safe, Effective Vaccine Will Get Our Approval

July
7-30-20 National Association of Manufacturer's COVID-19 Update
7-28-20 National Association of Manufacturer's COVID-19 Update
7-23-20 National Association of Manufacturer's COVID-19 Update
7-22-20 National Association of Manufacturer's COVID-19 Update
7-16-20 National Association of Manufacturer's COVID-19 Update
7-14-20 National Association of Manufacturer's COVID-19 Update
7-10-20 National Association of Manufacturer's COVID-19 Update
7-7-20 National Association of Manufacturer's COVID-19 Update

June
6-25-20 National Association of Manufacturer's COVID-19 Update
6-23-20 National Association of Manufacturer's COVID-19 Update
6-18-20 National Association of Manufacturer's COVID-19 Update
6-16-20 National Association of Manufacturer's COVID-19 Update
6-10-20 See up-to-date information on state and local declarations and their impact on manufacturing operations and facilities (from NAM)
6-11-20 National Association of Manufacturer's COVID-19 Update
6-9-20 National Association of Manufacturer's COVID-19 Update
6-5-20 COVID-19 Daily Briefing Points
6-5-20 COVID-19 Daily Briefing Points (Regional Supplemental)
6-5-20 COVID-19 By the Numbers
6-5-20 COVID-19 Updates
6-2-20 COVID-19 Daily Briefing Points
6-2-20 COVID-19 Daily Briefing Points (Regional Supplemental)
6-2-20 COVID-19 By the Numbers
6-2-20 COVID-19 Updates
6-2-20 National Association of Manufacturer's COVID-19 Update
6-1-20 COVID-19 Daily Briefing Points
6-1-20 COVID-19 By the Numbers
6-1-20 COVID-19 Updates
6-1-20 National Association of Manufacturer's COVID-19 Update

MAY
5-29-20 National Association of Manufacturer's COVID-19 Update
5-28-20 National Association of Manufacturer's COVID-19 Update
5-28-20 COVID-19 Daily Briefing Points
5-28-20 COVID-19 By the Numbers
5-28-20 COVID-19 Updates
5-27-20 National Association of Manufacturer's COVID-19 Update
5-26-20 National Association of Manufacturer's COVID-19 Update
5-22-20 COVID-19 Daily Briefing Points; (Regional Supplemental)
5-22-20 COVID-19 By the Numbers
5-22-20 COVID-19 Updates
5-21-20 National Association of Manufacturer's COVID-19 Update
5-20-20 National Association of Manufacturer's COVID-19 Update
5-19-20 Click on the link and then find the embedded PDF link for a state-by-state breakdown.
5-19-20 National Association of Manufacturer's COVID-19 Update
5-19-20 COVID-19 Updates(2)
5-19-20 COVID-19 Daily Briefing Points
5-19-20 COVID-19 By the Numbers
5-19-20 COVID-19 Updates
5-18-20 National Association of Manufacturer's COVID-19 Update
5-18-20 COVID-19 Updates
5-15-20 National Association of Manufacturer's COVID-19 Update
5-15-20 COVID-19 Daily Briefing Points
5-15-20 COVID-19 By the Numbers
5-15-20 COVID-19 Updates
5-14-20 National Association of Manufacturer's COVID-19 Update
5-13-20 National Association of Manufacturer's COVID-19 Update
5-13-20 COVID-19 Daily Briefing Points
5-13-20 COVID-19 Updates
5-13-20 COVID-19 By the Numbers
5-12-20 National Association of Manufacturer's COVID-19 Update
5-12-20 COVID-19 Daily Briefing Points
5-12-20 COVID-19 Updates
5-12-20 COVID-19 By the Numbers
5-11-20 National Association of Manufacturer's COVID-19 Update
5-11-20 COVID-19 Daily Briefing Points
5-11-20 COVID-19 Updates
5-11-20 COVID-19 By the Numbers
5-9-20 COVID-19 Daily Briefing Points
5-9-20 COVID-19 Updates
5-9-20 COVID-19 By the Numbers
5-8-20 COVID-19 Daily Briefing Points
5-8-20 COVID-19 Updates
5-8-20 COVID-19 By the Numbers
5-8-20 National Association of Manufacturer's COVID-19 Update
5-7-20 COVID-19 Daily Briefing Points
5-7-20 COVID-19 Updates
5-7-20 COVID-19 By the Numbers
5-7-20 National Association of Manufacturer's COVID-19 Update
5-6-20 National Association of Manufacturer's COVID-19 Update
5-5-20 National Association of Manufacturer's COVID-19 Update
5-4-20 National Association of Manufacturer's COVID-19 Update
5-2-20 COVID-19 Pandemic Whole-of-America Response
5-2-20 COVID-19 By the Numbers
5-2-20 COVID-19 Daily Briefing Points
5-1-20 National Association of Manufacturer's COVID-19 Update

April
4-30-20 National Association of Manufacturer's COVID-19 Update
4-30-20 COVID-19 Update
4-29-20 National Association of Manufacturer's COVID-19 Update
4-26-20 PPP Lending Operations Update
4-25-20 National Association of Manufacturer's COVID-19 Update
4-25-20 House GOP Perspective
4-24-20 The federal update on the COVID-19 interim spending bill and prospects for the next "Phase 4/CARES 2.0" stimulus package
4-24-20 National Association of Manufacturer's COVID-19 Update
4-23-20 National Association of Manufacturer's COVID-19 Update
4-22-20 National Association of Manufacturer's COVID-19 Update
4-22-20 White House readies push to slash regulations as major part of its coronavirus economic recovery plan
4-21-20 Senate PPP Legislation Section-by-Section
4-21-20 COVID-19 Pandemic Whole-of-America Response
4-21-20 An overview on interim spending package and prospects for "Phase 4" legislation
4-20-20 National Association of Manufacturer's COVID-19 Update
4-17-20 National Association of Manufacturer's COVID-19 Update
4-17-20 FEMA Daily Briefing Points
4-17-20 COVID-19 Pandemic Whole-of-America Response
4-15-20 National Association of Manufacturer's COVID-19 Update
4-15-20 COVID-19 Pandemic Whole-of-America Response
4-15-20 FEMA Daily Briefing Points
4-15-20 FEMA Advisory: COVID-19 Applying the Defense Production Act
4-14-20 COVID-19 Pandemic Whole-of-America Response
4-14-20 FEMA Daily Briefing Points
4-14-20 FEMA Fact Sheet to Applying the Defense Production Act
4-14-20 CISA Advisory: Strategies for Addressing Personal Protective Equipment (PPE) Shortage
4-13-20 FEMA Advisory: Coronavirus Pandemic Whole-of-America Response
4-13-20 National Association of Manufacturer's COVID-19 Update
4-10-20 National Association of Manufacturers COVID-19 Update
4-9-20 FEMA Advisory: Coronavirus (COVID-19) Pandemic Supply Chain Stabilization
4-8-20 National Association of Manufacturer's COVID-19 Update
4-7-20 National Association of Manufacturer's COVID-19 Update
4-6-20 Fed Establishes Small Business PPP Lending Facility
4-6-20 National Association of Manufacturer's COVID-19 Update
4-4-20 National Association of Manufacturer's COVID-19 Update
4-3-20 FEMA Advisory
4-3-20 COVID-19 Memo from Speaker Nancy Pelosi
4-3-20 Coronavirus (COVID-19) Pandemic Whole-of-America Response
4-3-20 National Association of Manufacturer's COVID-19 Update

March
3-28-20 National Association of Manufacturer's COVID-19 Update
3-26-20 National Association of Manufacturer's COVID-19 Update
3-23-20 National Association of Manufacturer's COVID-19 Update
3-23-20 NAM COVID-19 State Resources
3-22-20 Senate fails to advance coronavirus rescue package, raising pressure to reach a deal
3-21-20 National Association of Manufacturer's COVID-19 Update
3-20-20 NAM Webinar featuring Vice President Pence, CDC
3-20-20 NAM Webinar slide deck
3-20-20 Senate GOP proposal below. Dems input being considered now
3-20-20 From Banks to Plumbers, Lobby Groups Win Lockdown Relief
3-19-20 COVID-19 Memo
3-17-20 House Emergency Funding Bill
3-17-20 COVID-19
3-6-20 LPA Government Affairs Update - Coronavirus Funding Over 8 Billion

General Advice
Your Business
Small Business Administration | Coronavirus (COVID-19): Small Business Guidance & Loan Resource
Harvard Business Review | Communicating Through the Coronavirus Crisis
Harvard Business Review | Lead Your Business Through the Coronavirus Crisis
Inc. | The Essential Guide to Business Continuity
Forbes | The Impact Of Coronavirus: Advice for Funded Small Businesses and Those Seeking Funding
Forbes | Facebook Announces $100 Million Grant Program for Small Businesses Being Impacted by Coronavirus
National Venture Capital Association | Resources for Venture-backed Businesses
Your Employees
Occupational Safety and Health Administration (OSHA) | COVID-19 Overview
Occupational Safety and Health Administration (OSHA) | Guidance on Preparing Workplaces for COVID-19
Harvard Business Review | A Guide to Managing Your (Newly) Remote Workers
Inc. | What Employees Need Most During the COVID-19 Pandemic
Yourself
McKinsey & Company | Leadership in a crisis: Responding to the Coronavirus Outbreak and Future Challenges
Forbes | 5 Ways to Demonstrate Leadership in Times of Crisis
Harvard Business Review | Slow Down to Make Better Decisions in a Crisis
Harvard Business Review | Managing the Stress and Uncertainty of Coronavirus (Podcast Episode)
Entrepreneur | 5 Tips for Small Business Stress Management
Entrepreneur | Successful Leadership Tactics in a Time of Crisis
CFO | Crisis Management: The Overlooked Leadership Skill