The LPA's Newest Members

Pall Laboratory
20 Walkup Drive
Westborough, MA 01581
United States
Phone: (508) 320-1146
Website: www.pall.com/lab
Company Profile:
As a global supplier of filtration and separation technologies designed for laboratory applications, we maintain close ties with scientists, researchers and laboratory technicians worldwide to ensure our solutions offer accurate results, scalability, impressive ratings, and ease-of-use.
Our laboratory application specialists are on-hand to support labs around the world, whether in private industry, academia or in the field. We understand the requirements of laboratories are diverse. Those conducting research and ensuring quality control need innovative technologies that make it easier to cost-effectively and safely get the job done.
We are proud to partner with customers in the search for solutions to real-world health issues. Our extensive product portfolio and technical know-how helps us to deliver technologies that streamline workflows from field to lab. Filtration, separation and detection products empower customers to further drug discovery, and ensure food and water safety.
Pall technologies touch people's lives every day around the globe. By controlling device manufacturing through all stages, from media production to housing material to final device assembly, we produce filtration and separation products for laboratory applications that maximize processing accuracy, speed, safety and reliability.




Bio-Rad
1000 Alfred Nobel Drive
Hercules, CA 94547
United States
Phone: 510-741-1000
Website: bio-rad.com

Company Profile:
Refrigeration and freezing equipment from Liebherr has had the mark of quality, reliability and longevity for decades. Thanks to innovative technologies and high quality materials, our equipment is particularly convenient and energy-efficient. This applies both to domestic and professional use in trade, craft, gastronomy, commerce and labor. Tailored to the requirements of research, laboratory and pharmaceutical industries, these refrigerators meet extremely strict criteria in terms of safety and temperature stability.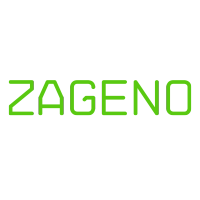 Zageno
625 Massachusetts Avenue
Cambridge, MA 02139
United States
Phone: (617) 855-5944
Website: zageno.com

Company Profile:
Zageno is all about those eureka moments when research scientists achieve a breakthrough. It's happening more and more – in areas from gene therapy to food safety. These successes occur when the pieces come together – a well-resourced lab, better time management with less time spent managing supplies and more time at the lab bench. Enabling this success is at the heart of ZAGENO, a life science marketplace, designed to simplify the process of providing research scientists what they need and when they need it.


Liebherr USA, Co.
15101 NW 112th Ave.
Hialeah Gardens, FL 33018
United States
Phone: (305) 817-7500
Website: home.liebherr.com

Company Profile:
Liebherr is one of the world's leading manufacturers of premium commercial refrigeration. We specialize in performance and efficiency, as well as keeping food fresh longer. High quality materials, perfectly detailed finishes, and elite cooling components are combined with the latest production processes, resulting in an outstanding cooling product. Commercial refrigeration is made easier with Liebherr products, many of which are engineered to accommodate a variety of flexible design and installation options. Liebherr commercial appliances use natural refrigerants which are environmentally safe and responsible, while providing greater energy efficiency.

Follett Products, LLC
801 Church Lane
Easton, PA 18040
United States
Phone: (800) 523-9361
Website: www.folletthealthcare.com
Company Profile:
Since 1948 Follett LLC has led the industry in designing and manufacturing high quality, innovative ice storage bins, ice storage and transport systems, ice machines, ice and water dispensers, ice and beverage dispensers, and medical-grade refrigerators and freezers for the foodservice and healthcare industries. Our continuing goal to reach 100% customer satisfaction has resulted in equipment that provides outstanding innovation and design excellence to meet the specific needs of each customer. Our entire company is dedicated to providing the most customer-oriented service in the industry.
Follett occupies over 225,000 square feet of plant and office space in the Lehigh Valley, Pennsylvania. Follett built its own 60,000 square foot manufacturing facility in Gdansk, Poland in 2005 to support global customer growth.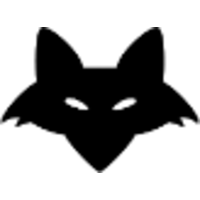 Fox Scientific, Inc.
8221 East FM 917
Alvarado, TX 76009
United States
Phone: (817) 783-7500
Website: www.foxscientific.com

Company Profile:

Fox Scientific, Inc. was established in 1988. Fox offers a full line of laboratory supplies, equipment and chemicals from a wide range of manufacturers.

Whether you need laboratory products for environmental, manufacturing, education or research, we have the products to meet your testing needs.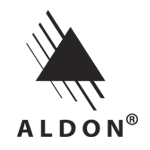 Aldon Corporation
221 Rochester Street
Avon, NY 14414
United States
Phone: 585-226-0120
Fax: 585-226-6919
Website: www.aldon-chem.com

Company Profile:

Founded in 1964, Aldon Corporation is celebrating over 50 years of custom blending and packaging chemicals for a variety of markets. Our ISO 9001 certified facility provides over 2,000 laboratory chemicals in 13,000 sizes and configurations, providing the ultimate in flexibility, while including GHS Safety Data Sheets, labeling options, and a five-color storage system for each chemical.
In short – we make chemicals for companies who make everything else.
Since the beginning, Aldon Corporation has been dedicated to meeting the needs of our customers without compromising the planet for future generations. This commitment includes creating a safe, secure, and environmentally responsible culture.






Schuler Scientific
2860 S. Vallejo St, Unit B
Englewood, CO 80110
United States
Phone: 1-800-539-1886
Website: www.schulersci.com

Company Profile:

Schuler Scientific, located in Englewood, Colorado, provides a broad range of innovative instruments for precision weighing, moisture determination, and electrochemical analysis.
The company is truly a consortium of experienced managers who have worked together for years, in every aspect of instrumentation, engineering, manufacturing, and sales and marketing. We brought our considerable experience together in Englewood, where every aspect of quality control, and final inspection are conducted on every product. Our product warranty is typically 5 years, so packaging is an important final element for scrutiny.
Customer service and technical support may be our strongest suit, and it's always been local. Our new web-site has been designed to make getting answers even easier.
The Schuler product range is broad, with a focus on our weighing portfolio. We're pleased to offer analytical weighing solutions which range from ultra microgram readability, 0.0000001g, to instruments having 32,000g capacity, also with high resolution. That's a lot of zeros from one company!
We at Schuler Scientific look forward to working with our customers, expanding our product portfolio, to meet their growing applications and opportunities.