The LPA's Newest Members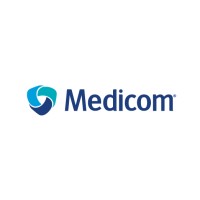 Medicom
2555 Chemin de l'Aviation
Montreal, PQ H9P 2Z2
Canada
Phone: 514-464-6744
Website: medicom.com
Company Profile:
For over 30 years, Medicom has provided healthcare professionals with the peace of mind that comes from knowing that they and their patients are well protected. As a leading manufacturer and distributor, Medicom has provided reliable personal protective equipment (PPE) and infection control solutions throughout numerous health crises, including epidemics and pandemics such as Avian Flu, SARS, H1N1, Ebola and COVID-19.




United Scientific Supplies
3055 N. Oak Grove Avenue
Waukegan, IL 60087
Phone: (847) 336-7556
Website: www.unitedsci.com
Company Profile:
United Scientific Supplies, Inc. develops, manufactures and delivers top-quality educational and laboratory products for distributors around the world. From our headquarters in Waukegan, Illinois, we have reliably served the scientific and laboratory community since 1992.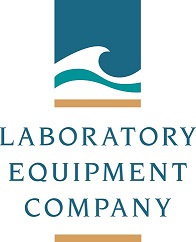 Laboratory Equipment Company
2506 Technology Drive
Hayward, CA 94545
Phone: (510) 887-4040
Website: labequipco.com

Company Profile:
Serving Science Since 1948 - Laboratory Equipment Company, LEC, are capital lab equipment specialists. Headquartered in Hayward, CA and covering the West Coast, our representatives provide consultative sales of laboratory equipment combined with excellent product training and after sales support. LEC brands include: PHCbi (formerly Panasonic), Spire/Primus/Lynx, Lancer, ESCO, CBS (Custom Biogenic Systems), Abeyance, Erlab, Rephile and more.

Bio-Rad Laboratories
1000 Alfred Nobel Drive
Hercules, CA 94547
Phone: (510) 741-1000
Website: www.bio-rad.com
Company Profile:
Refrigeration and freezing equipment from Liebherr has had the mark of quality, reliability and longevity for decades. Thanks to innovative technologies and high quality materials, our equipment is particularly convenient and energy-efficient. This applies both to domestic and professional use in trade, craft, gastronomy, commerce and labor. Tailored to the requirements of research, laboratory and pharmaceutical industries, these refrigerators meet extremely strict criteria in terms of safety and temperature stability.

Harvard Bioscience
84 October Hill Road
Holliston, MA 01746-1388

Phone: (508) 893-8999
Website: www.harvardbioscience.com
Company Profile:
Harvard Bioscience, Inc. is a global developer, manufacturer and marketer of a broad range of specialized products, primarily apparatus and scientific instruments used to advance life science research.




Lucid Scientific, Inc.
311 Ferst Drive
Atlanta, GA 30332-0390
Phone: 631-374-8837
Website: www.lucidsci.com
Company Profile:
Lucid Scientific, Inc. produces innovative new systems for monitoring cell culture experiments. The company's flagship technology, called RESIPHER, provides continuous and non-invasive measurement of oxygen consumption in a cell culture plates, then streams this information to a convenient web app.


Pall Laboratory
20 Walkup Drive
Westborough, MA 01581
United States
Phone: (508) 320-1146
Website: www.pall.com/lab
Company Profile:
As a global supplier of filtration and separation technologies designed for laboratory applications, we maintain close ties with scientists, researchers and laboratory technicians worldwide to ensure our solutions offer accurate results, scalability, impressive ratings, and ease-of-use.
Our laboratory application specialists are on-hand to support labs around the world, whether in private industry, academia or in the field. We understand the requirements of laboratories are diverse. Those conducting research and ensuring quality control need innovative technologies that make it easier to cost-effectively and safely get the job done.
We are proud to partner with customers in the search for solutions to real-world health issues. Our extensive product portfolio and technical know-how helps us to deliver technologies that streamline workflows from field to lab. Filtration, separation and detection products empower customers to further drug discovery, and ensure food and water safety.
Pall technologies touch people's lives every day around the globe. By controlling device manufacturing through all stages, from media production to housing material to final device assembly, we produce filtration and separation products for laboratory applications that maximize processing accuracy, speed, safety and reliability.