The LPA's Newest Members


Follett Products, LLC
801 Church Lane
Easton, PA 18040
United States
Phone: (800) 523-9361
Website: www.folletthealthcare.com
Company Profile:
Since 1948 Follett LLC has led the industry in designing and manufacturing high quality, innovative ice storage bins, ice storage and transport systems, ice machines, ice and water dispensers, ice and beverage dispensers, and medical-grade refrigerators and freezers for the foodservice and healthcare industries. Our continuing goal to reach 100% customer satisfaction has resulted in equipment that provides outstanding innovation and design excellence to meet the specific needs of each customer. Our entire company is dedicated to providing the most customer-oriented service in the industry.
Follett occupies over 225,000 square feet of plant and office space in the Lehigh Valley, Pennsylvania. Follett built its own 60,000 square foot manufacturing facility in Gdansk, Poland in 2005 to support global customer growth.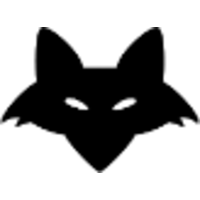 Fox Scientific, Inc.
8221 East FM 917
Alvarado, TX 76009
United States
Phone: (817) 783-7500
Website: www.foxscientific.com

Company Profile:

Fox Scientific, Inc. was established in 1988. Fox offers a full line of laboratory supplies, equipment and chemicals from a wide range of manufacturers.

Whether you need laboratory products for environmental, manufacturing, education or research, we have the products to meet your testing needs.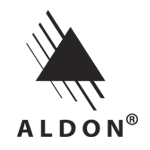 Aldon Corporation
221 Rochester Street
Avon, NY 14414
United States
Phone: 585-226-0120
Fax: 585-226-6919
Website: www.aldon-chem.com

Company Profile:

Founded in 1964, Aldon Corporation is celebrating over 50 years of custom blending and packaging chemicals for a variety of markets. Our ISO 9001 certified facility provides over 2,000 laboratory chemicals in 13,000 sizes and configurations, providing the ultimate in flexibility, while including GHS Safety Data Sheets, labeling options, and a five-color storage system for each chemical.
In short – we make chemicals for companies who make everything else.
Since the beginning, Aldon Corporation has been dedicated to meeting the needs of our customers without compromising the planet for future generations. This commitment includes creating a safe, secure, and environmentally responsible culture.






Schuler Scientific
2860 S. Vallejo St, Unit B
Englewood, CO 80110
United States
Phone: 1-800-539-1886
Website: www.schulersci.com

Company Profile:

Schuler Scientific, located in Englewood, Colorado, provides a broad range of innovative instruments for precision weighing, moisture determination, and electrochemical analysis.
The company is truly a consortium of experienced managers who have worked together for years, in every aspect of instrumentation, engineering, manufacturing, and sales and marketing. We brought our considerable experience together in Englewood, where every aspect of quality control, and final inspection are conducted on every product. Our product warranty is typically 5 years, so packaging is an important final element for scrutiny.
Customer service and technical support may be our strongest suit, and it's always been local. Our new web-site has been designed to make getting answers even easier.
The Schuler product range is broad, with a focus on our weighing portfolio. We're pleased to offer analytical weighing solutions which range from ultra microgram readability, 0.0000001g, to instruments having 32,000g capacity, also with high resolution. That's a lot of zeros from one company!
We at Schuler Scientific look forward to working with our customers, expanding our product portfolio, to meet their growing applications and opportunities.