The LPA's Newest Members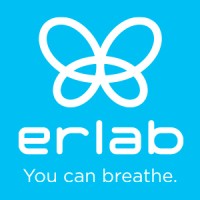 Erlab, Inc.
388 Newburyport Turnpike
Rowley, MA 01969

Phone: 978-948-2216
Website: www.erlab.com
Company Profile:
Erlab is an innovator committed to safety, performance, energy efficiency and sustainability. Erlab has provided the world with filtered fume hoods, ductless fume hoods, and filtered storage soluitions since 1968. Today – 20 international patents later - Erlab is a global leader with 3 production facilities located in North America, France and China totaling 200,000 square feet; 5 locations (USA, France, China, Malaysia, Spain); Cutting-edge plastic injection, precision metal, acrylic and filter cartridge manufacturing capabilities; and a dealer network in more than 40 countries.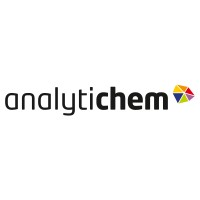 AnalytiChem Holding USA Inc.
1209 North Orange Street
Wilmington, DE 19801-1120
Phone: 438-865-7811
Website: https://www.analytichem.de/
Company Profile:
AnalytiChem Holding GmbH was formed in early 2021, beginning a journey to create a family of companies providing high-quality analytical chemistry and reference materials to laboratories around the world. AnalytiChem owns 6 subsidiaries on three continents serving the analytical laboratory market. Please visit www.analytichem.com for more details and updates.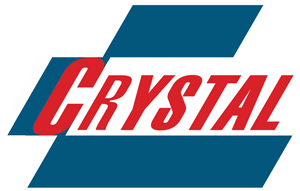 Crystal Industries
15151 Surveyor Blvd, Suite B
Addison, TX 75001
United States
Phone: 484-886-9655
Website: www.crystalindustries.com
Company Profile:
For over 25 years, Crystal Technology & Industries (CTI) has been a driving force in the scientific marketplace to design and develop top tier products. Our team of over 30 R&D Engineers collaborate closely with some of the best research institutions to create products (50 + patents) with application specific features and at a value that allows for more research to be accomplished. In 2003, Crystal Technology & Industries started manufacturing stainless steel Freezer Racks; today these racks are known world-wide as the Gold Standard in laboratory freezer inventory control systems. In 2001, the company started the process of expanding the business by adding a new product line, Benchtop Equipment. After several years of research and development these products launched in 2008. Soon after this success, Crystal Technologies & Industries launched Large Capacity Incubator Shakers in the Asian market in 2011. Crystal Technologies & Industries US corporate office is based in Addison, TX with a 34,000 sq. ft. warehouse, service, and R&D facility, providing technical support, marketing, customer service, and inventory to support our distribution partners. CTI also operates in Jiangsu, China in a 400,000 sq. ft manufacturing plant and will soon be opening a second plant in 2022.
Crystal Technology & Industries inc. was founded in 1997 by founder and CEO Dr. Jimmy Wang. He immigrated from China in 1987 and Dr. Wang proudly holds two master's degrees in Physics and obtained a doctorate degree in Chemical Physics. Soon after graduating, Dr. Wang started his career at Medical Institute at UT Southwestern in Dallas, Tx. While working at UT Southwestern, Jimmy found his passion in creating products for Life Science research.
In 2021, Crystal Technologies & Industries re-launched its Benchtop Equipment product line with a new look, introduced Cryovials and Pipette tips to its portfolio to address ongoing market challenges, and launched its first large instrument in the US market with its CO2 Incubator. The AIREATM 6.75 cu. ft. CO2 Incubator with Color Touchscreen and Remote Monitoring is designed to deliver exceptional performance and value to our customers. Crystal Technologies and Industries has since expanded with more Incubator Shakers in collaborations with major distributors. CTI continues to launch new and innovative products with strong competencies in electronics, software, engineering mechanics, thermodynamics, and optical engineering. Contact your distributor today for information on our latest products.

Mirus Bio LLC
5602 Research Park Boulevard
Madison, WI 53719
United States
Phone: 888-530-0801
Website: www.mirusbio.com

Company Profile:
Our work at Mirus Bio began with a passion for science. That passion continues today with a brand that reflects our commitment to deliver the best results, support, and technologies to scientists worldwide. It highlights innovative products that address the workflow and applications needed in today's research. Expanding upon our expertise in transfection, Mirus has crafted a more comprehensive offering for nucleic acid delivery. With chemical transfection reagents, electroporation products and virus production and transduction products, we can now provide the optimal delivery systems for molecular and cell biology applications.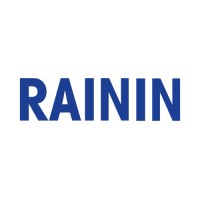 Mettler-Toledo Rainin, LLC
7500 Edgewater Drive
Oakland, CA 94621
United States
Phone: (510) 564-1806
Email: murray.anderson@rainin.com
Website: ShopRainin.com/MT.com

Company Profile:
R&D Laboratory - Our precision instruments are the foundation of research and quality control labs all over the world. High-performance weighing solutions offer a basis for solid R&D results. Pipettes are an essential tool for life science research. Thermal analysis instruments help to improve materials and their thermal behavior. Automated chemistry solutions accelerate the development of new chemicals
Quality Control Laboratory - Quality control relies on fast and precise analytical measurement as well as good data management. Our analytical balances, titrators, pH meters, density meters, refractometers, melting point meters and pipettes can be tailored to each customer's application and provide a fully documented workflow for every quality control lab.
Scaleup & Production - Our sensors for measuring critical liquid analytical parameters, such as pH and oxygen levels and water conductivity and resistivity as well as total organic carbon, enable pharmaceutical, biotech and other companies to continuously ensure product quality and meet regulatory standards. Our transmitters and connectivity solutions make data collection and integration into control systems efficient and flexible.