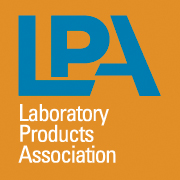 LPA at other Events
The LPA continues to improve the member experience by being where our members are. International trade shows can be costly, which is why the LPA provides a shared but private space for all LPA Members to use as a base for meetings, networking, taking a break, and charging devices.


LPA AT ACHEMA 2022

The LPA plans to be at ACHEMA in Frankfurt, Germany on April 4-8, 2022 as well as having a pavilion. Achema is one of the world's leading and largest Trade Fairs for industrial Technology. The LPA pavilion will enable companies to participate in this show at a more cost-effective rate versus "going it alone." The pavilion will contain ten (10) 9 square meter stands and will be located in Hall 4.2 (Laboratory and Analytical Techniques)and will be adjacent to the "Digital Lab" where there will be frequent presentations and demos, making it advantageous in terms of stand traffic.

FOR PICTURES OF PAST EVENTS, VISIT OUR FACEBOOK PAGE!