LPA VIRTUAL Spring Meeting

The LPA Virtual Spring Meeting was held on the afternoons of May 4th and 5th with high-caliber speakers and networking breakout rooms.




LPA Virtual Spring Meeting
May 4-5, 2021
Complimentary to LPA Members!

FINAL Schedule
May 4
1:00-2:15pm – Paul Zikopoulos: Future Tech Trends
2:15-2:35pm – Focused Breakout Rooms
2:35-3:30pm – Rob Smith, Government Affairs Update
3:30-4:30pm – LPA Happy Hour via Zoom Breakout Rooms

May 5
1:00-2:00pm – Hamid Ghanadan & Kristin Apple: Science in a Pandemic - One Year After the Initial Shock & the Next Normal
2:00-2:20pm – Focused Breakout Rooms
2:20-3:20pm – Alison Levine: Pulling Your Weight: Your Biggest Competitive Advantage is YOU
3:20-4:30pm – LPA Happy Hour via Zoom Breakout Rooms

Learn More About the Speakers:


Paul Zikopoulos
Award-Winning Author, Speaker, Future Trends Expert, and VP of Big Data Cognitive Systems at IBM

Future Tech Trends
Without question, the events of 2020 have been an awakening for many. COVID-19 continues to change commerce and lifestyles in ways that would have seemed unthinkable just a short while ago. Whatever the future will be dubbed — "back to normal", "the new normal", or perhaps "the new abnormal" — leaders must reckon with a new set of challenges that span the gamut of societal reform, to global health, to new ways of conducting business and education. An area of upheaval often treated as an afterthought but has surely been inescapably changed by the events of this year? The way business is (will be) done. We saw thrivers and divers when it came to business — and even some new arrivers. One thing is certain: those companies who didn't have a true pulse on their digital transformation before most certainly do now — and with concrete examples of success or hardship.

As vaccination prepares the economy for the next normal, now is the time to "step on the gas" with your digital transformation. In this session, you'll learn about key technologies that were behind those companies that thrived (AI, Internet of Things 5G, Augmented Reality, and more). But here is the inconvenient truth… even if the world never saw a pandemic, these are all the things that separate thrivers, divers, and new arrivers. In other words, a next normal strategy is one that makes you more efficient and smarter, but no more resilient too.

In this talk you'll get an introduction to some of these technologies, in a not-too-technical but engaging manner with live demos, examples, and more. You'll leave with a foundational understanding on potential technology investment areas that keep you in the thrive and arrive categories as opposed to the latter.

About Paul
In a rapidly transforming world, data has become the new competitive advantage, and according to future trends expert Paul Zikopoulos, "Every day we walk by solvable problems, leaving opportunities untapped." The VP of the Big Data Cognitive Systems for IBM, Zikopoulos discusses how working these "solvable problems" creates disruption in the marketplace and how golden signals of opportunity can be found within mountains of noise.
Incredibly energetic and easy to follow, Paul is the antithesis of what many people think of when they consider a big data expert. Using incredible visuals, including a hashtag aggregator that instantly creates examples of perfectly segmented consumers live on stage, Paul amazes audiences with the amount of information available to change the conversation about your industry. By sharing his insights on where big data comes from and the idea that "If you aren't paying for it, you are being sold," Paul breaks apart the roles of data collection and decision making for executives seeking the opportunities for disrupting their industry and leap-frogging the competition.
Named a "Top 100 AI and big data Thought Leader" by Analytics Insights and one of the "50 Big Data Twitter Influencers" by SAP, Paul has been consulted on these topics by "60 Minutes" and multiple universities, and has been named an expert on big data by publications such as Big Data Republic, Technopedia, and Analytics Week.


Rob Smith
Managing Director, Mercury LLC

Government & Regulatory Affairs Update

About Rob
Robert L. Smith is a Managing Director with Mercury, a high-stakes public strategy firm. Mercury provides results for the world's most successful companies, leading advocacy groups, governments, political parties, NGOs, and prominent public and political figures. Using bipartisan relationships on Capitol Hill, Rob has led many successful legislative coalition efforts on behalf of his clients. He previously served as legislative director for Congressman Wes Watkins (R-OK), focusing on trade and tax issues, and as legislative aide to Congressman Joel Hefley (R-CO), where he worked on defense procurement and military construction issues.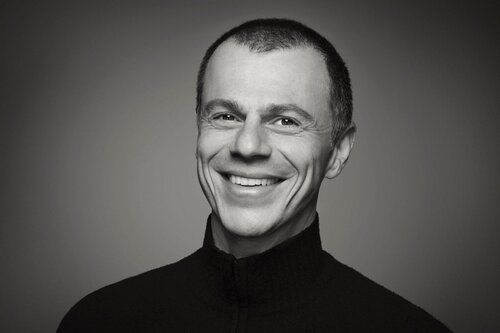 Hamid Ghanadan
CEO & Founder, Linus Group

Science in a Pandemic - One Year After the Initial Shock & the Next Normal
In March, 2020, 24 hours after the WHO labeled the COVID-19 situation a pandemic, LINUS began to take data on how science was being affected and developed a prospective model for how research productivity would be affected in the short- and long-term. A year later, scientific research has adapted and changed in multiple ways. In this talk, we will share the five different ways that life science tools and lab product providers have adapted to the changes in their businesses to adapt and/or evolve their commercial organizations and practices to meet the changing world. We will also share how the youngest generation of adults—the GenZers—are feeling about their health and future outlook as they enter the workforce. This session will prepare lab product commercial leaders for continuing to adapt and prepare for a changing research landscape.

About Hamid
Hamid has dedicated his career to redefining the way we communicate to the life science and healthcare industries. As a biochemist turned marketer, he has a unique understanding of the thought processes of a technical mind. Using these observations, Hamid advocates for marketers to develop strategies that reflect the way a scientist or clinician thinks.

His two books, Persuading Scientists and Catalytic Experiences, bring to life the strategies that are paramount to understanding the way a scientist makes a decision, and that also make up the foundation of Linus' key methodologies to helping life science marketers thrive.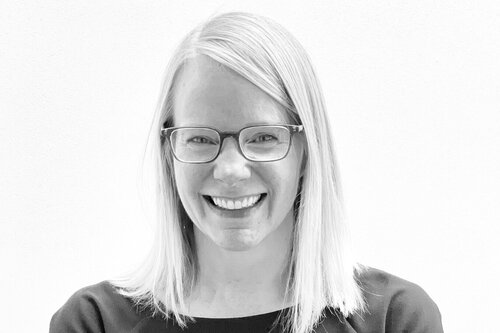 Kristin Apple
President, Linus Group
Science in a Pandemic - One Year After the Initial Shock & the Next Normal
About Kristin
As President of LINUS, Kristin Apple is a healthcare leader, passionate brand strategist, and innovative catalyst. For over twenty years, she has worked client-side and as an advisor to the world's largest consumer healthcare, CPG, and pharmaceutical companies. She is passionate about changing the way healthcare is delivered and experienced today.
Most recently, Kristin built and led the healthcare vertical at a global brand and innovation consultancy. She focused on uncovering insights, guiding strategy, and fueling innovation for the world's largest brands - including a variety of pharmaceutical, digital health, CPG, and consumer healthcare companies.
Her love for health and wellness started when she spent nearly six years at Eli Lilly launching five blockbuster drugs while progressing through different roles in the sales and marketing divisions.


Alison Levine
American Mountaineer, NY Times Best-selling Author, Speaker, Filmmaker

Pulling Your Weight: Your Biggest Competitive Advantage is YOU
With humor and humility, Alison recounts her history-making expedition to the South Pole where she skied more than 600-miles across Antarctica while hauling 150lbs of her gear in a sled harnessed to her waist and became the first American to complete the particularly grueling route across the frozen continent.
Her trip was fraught with unexpected challenges, yet what she struggled with most wasn't the extreme temperatures or feelings of isolation; it was the realization that she was not able to keep pace with her stronger, faster teammates while hauling a sled that far outweighed her. But a creative solution orchestrated by the expedition leader helped her uncover some unique talents that she never realized she had, and as a result they were able to reach the South Pole as a stronger team than they were when the journey began.
Obviously, the South Pole is a lot different from your typical office environment—even with your air-conditioning on full blast. But it's similar in that today's workplace can be incredibly intense when the stakes are high. In this presentation, Alison explains how to uncover hidden talents and advantages that will enable you—and your team—to embrace the struggle and perform at a higher level.

About Alison
Alison Levine knows what it's like to survive (and thrive) in the world's toughest environments. She served as team captain of the first American Women's Everest Expedition, scaled the "Seven Summits," and skied to the North and South Poles—making history along the way.
In addition to climbing mountains, she also spent time climbing the corporate ladder in sales, in marketing and then on Wall Street after earning her MBA from Duke University. In her New York Times bestseller, On the Edge: Leadership Lessons from Everest and Other Extreme Environments, Alison asserts that the principles that apply to the world of extreme adventure also apply to demanding business environments. A former adjunct professor at West Point, Alison understands what it takes to lead teams through challenging situations. She is the recipient of the 2019 Ellis Island Medal of Honor which recognizes individuals whose accomplishments in their field and inspired service to our nation are cause for celebration. The Medal has been officially recognized by both Houses of Congress as one of our nation's most prestigious awards and is annually memorialized in the Congressional Record.
Alison uses stunning imagery from her various expeditions to demonstrate how progress can be made going backward, why egos are a good thing, and how complacency can kill you. One of today's most dynamic and innovative speakers, she inspires audiences to push themselves further than they ever thought possible.
Fun Fact: Alison's achievements and life story inspired Bold Missy Brewery to create a craft beer in her honor: Conquer the Route Chocolate Stout.


Miss the in-person days? Click the picture below for pictures of past LPA meetings on our Facebook Page.