LPA Annual Meeting
September 30 - October 3, 2023
The Ritz-Carlton Amelia Island
Amelia Island, FLorida
REGISTER HERE or DOWNLOAD THE PDF

Join the following Member companies:
Log IN and view the list of attendees

Leading members to Reconnect & Restore, this promises to be another outstanding meeting with great speakers and ample opportunity for business networking. Along with a day and a half of professional development, education, and inspiration, the LPA provides optional outings to enhance your time spent on Amelia Island!
This year boasts an early-morning wellness walk/run meet-up, golf tournament, downtown Fernandina Beach brunch overlooking the intracoastal waterway, and a kayaking excursion down a serene creek after the meeting. Guests and spouses are welcome to attend all optional events.

SCHEDULE
Saturday, September 30
5:00-8:00 PM Chair's Networking Reception

Sunday, October 1
6:00- 8:00 AM LPA Women's Forum sponsored Morning Meet-Up
8:00 AM-2:00 PM Golf Tournament, Golf Club of Amelia Island (optional, on-site)
11:00 AM-2:00 PM Downtown Brunch at The Down Under (optional, off-site)
6:00-9:00 PM Opening Reception & Dinner

Monday, October 2
7:30-9:00 AM Open Networking Breakfast
9:00-9:15 AM Welcome and self-introductions
9:15 AM-10:30 AM Shawn Kanungo, Strategy in a World of Disruption
10:30 AM-10:45 PM Break
10:45AM-12:15 PM Connor Lokar, ITR Economics Group, Domestic & Global Economic Outlook
12:15-1:30PM Networking Lunch
1:30-2:30 Josh Waldman, PhD, MBA, Cleveland Research Company, Life Sciences Update
2:30-2:45 Break
2:45-3:45 Nitin Naik, Artificial Intelligence in Life Sciences: How Should Companies Adapt?
3:45-4:00 Annual Business Meeting
5:00-6:00 LPA Women's Forum sponsored Trivia & First-Call at the Lobby Bar
6:00-9:00 Reception & Dinner

Tuesday, October 3
7:30-8:30 AM Open Networking Breakfast
8:30-10:00 AM Regulatory & Legislative Insights, Rob Smith, Tony Hobbs, and special guest Representative Aaron Bean
10:00-10:15 AM Break
10:15-11:15 Maja Kazazic, Future Forward
11:30AM Meeting Adjourns
12:30-4:00 PM Kayaking Lofton Creek, (optional, off-site)

Meeting Registration Fees
LPA Member $2,075
2nd Attendee $1,035
3rd Attendee $ 930
Spouse/Guest $ 375
(Includes evening receptions and dinners.)
Non-Member $2,450
REGISTER HERE or DOWNLOAD THE PDF

A
bout the Hotel
The Ritz-Carlton Amelia Island
4750 Amelia Island Parkway
Fernandina Beach, Florida 32034
LPA Rate of $369; $30 daily resort fee
RESERVE YOUR ROOM ONLINE
For guests who prefer to call, 866-763-2960, please reference the group name Laboratory Products Association when making reservations.

Keynote speakers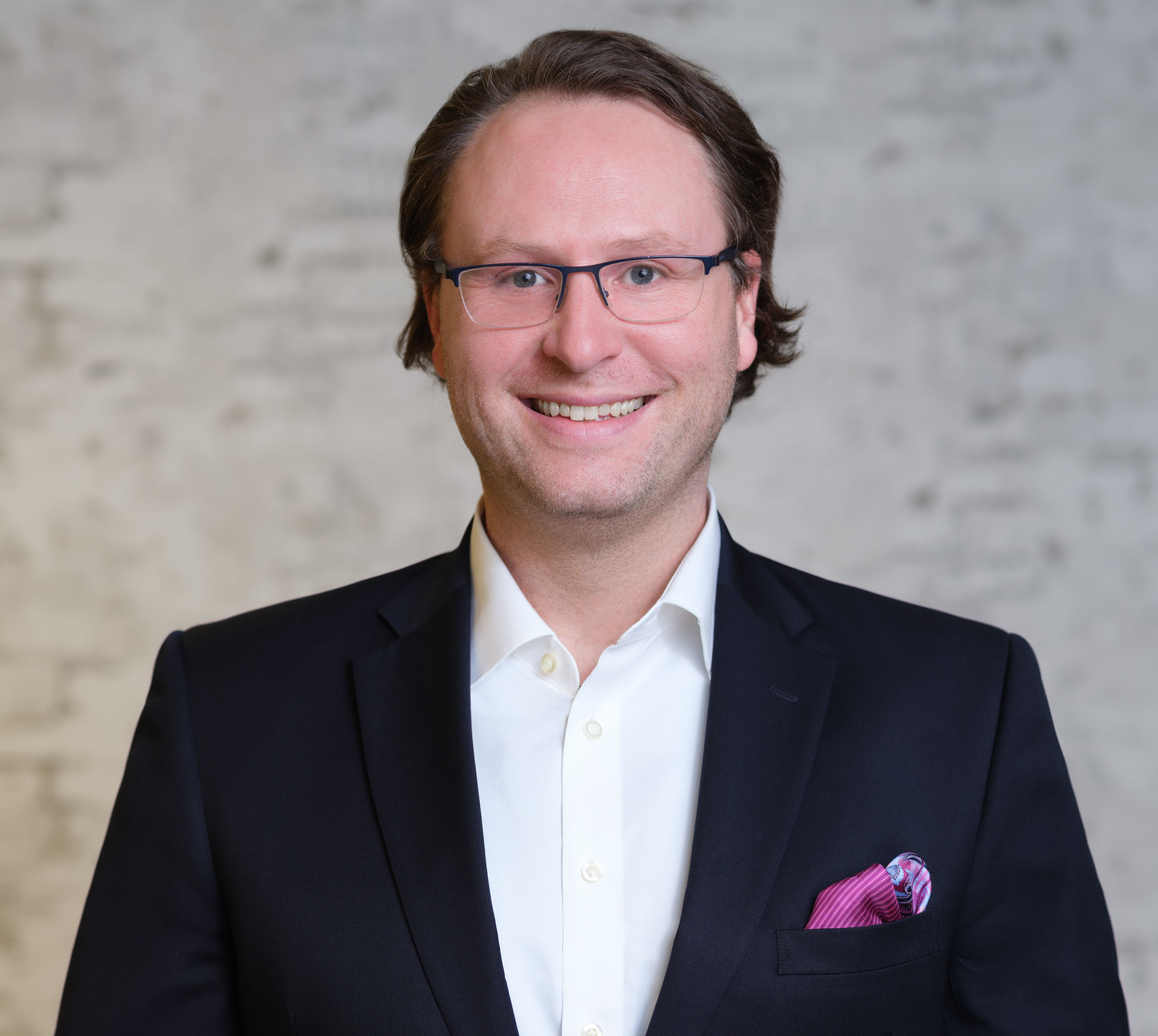 TONY HOBBS
Associate Vice President, Platinum Advisors

Regulatory & Legislative Insights

ABOUT TONY HOBBS
With over a decade of political and policy experience, Tony provides a breadth of tactical knowledge and expertise on a wide range of issues. Tony provides Platinum's clients with real-time, in-depth analysis and updates on key policy and political discussions in DC and beyond.

Prior to joining the Platinum team, Tony was the Legislative Director in the office of US Congresswoman Carol Shea-Porter (NH-01). There, he directed the legislative efforts of the Congresswoman's DC staff, formulated and implemented the Member's legislative agenda, and managed an expansive legislative portfolio including appropriations, energy, labor, and financial services policies. Tony also has extensive experience in the political arena – directing the field efforts for successful congressional campaigns that involved massive voter outreach and volunteer coordination efforts.

When not in D.C., Tony can be found sailing the Potomac River in his small sloop, Rocinante, or hiking in the Shenandoah forests.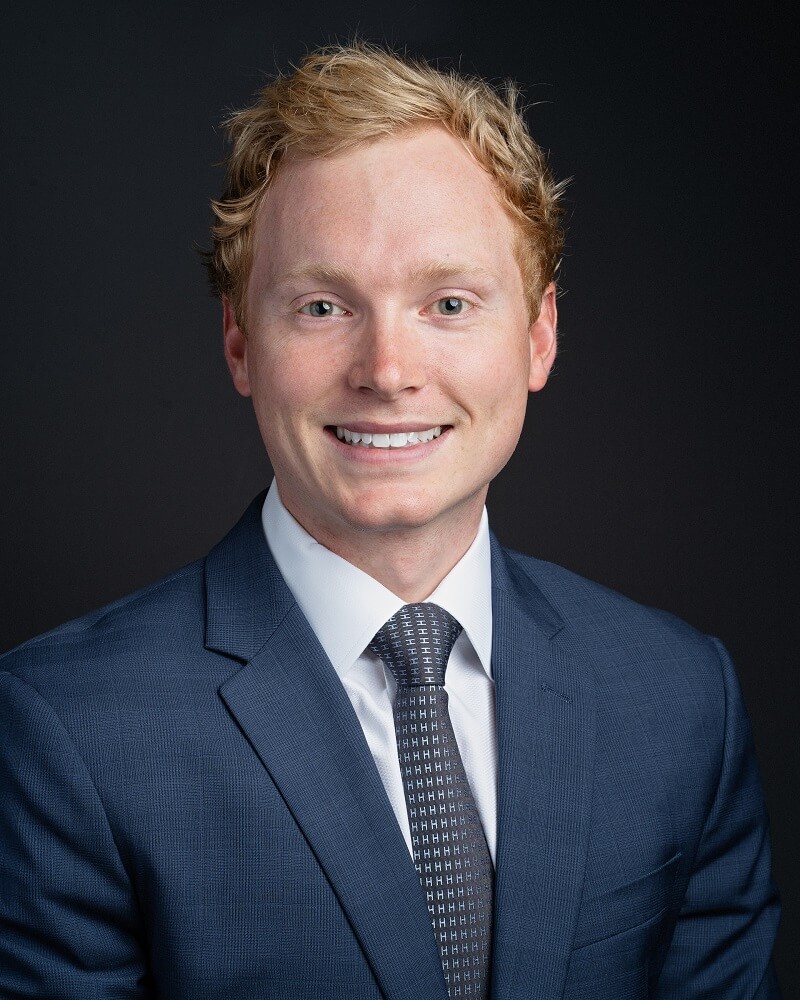 Connor Lokar
Senior Forecaster, ITR Economics

Domestic & Global Economic Update

About Connor
Few young economists present their insights with the authority, accuracy, and humor that Connor Lokar brings to the stage. From the intimate executive retreat to the standing room-only keynote, he delivers with charm and candor, rousing and enlightening all who attend his talks.

As a millennial, Connor brings a new perspective to the world of economics, delivering ITR's industry-leading accuracy to current C-suite executives while forging connections with the next generation of business leaders. Connor specializes in construction but consults and presents to businesses across all industries, helping them grow revenue and remain profitable through an everchanging business cycle.



Shawn Kanungo
Disruption Strategist, Bestselling Author, Former Innovation Expert for Deloitte

Strategy in a World of Disruption
The business world has fundamentally changed forever. The growth and adoption of new technologies is at a dizzying pace. Customer and employee expectations have been pushed forward 10 years due to the pandemic. We are now looking for organizations to be fearless in a changing world.

These drivers are forcing everyone to reimagine their entire organizations. How do we survive? How do we disrupt ourselves before someone else does? How do we deliver better experiences to our clients, customers, and teams? Today, we need to be bold, brave and experimental.
In this awe-inspiring talk, Shawn Kanungo provides an optimistic roadmap for the future. He explores how we can take unexpected approaches to innovation to remain competitive and relevant.

About Shawn
A globally recognized innovation strategist and bestselling author, Shawn Kanungo works at the intersection of creativity, business, and technology to help companies and individuals move boldly into the future.
Formerly an Innovation Expert for Deloitte, Shawn is a Partner with Queen & Rook, where he advises leading organizations and executives on disruptive trends, and actively invests in early-stage ventures. Shawn's bestselling debut book, The Bold Ones, is a playbook for individuals to become bolder and push their careers and companies forward. The Bold Ones has been touted as one of McKinsey's top decision-making books for leaders.
He has been recognized as Avenue Magazine's "Top 40 Under 40." In 2021, he was named in Forbes as the "Best Virtual Keynote Speaker I've Ever Seen." Shawn's content on innovation has garnered millions of views across LinkedIn, TikTok & YouTube.


Maja Kazazic
internationally recognized motivational speaker. Entrepreneur. Strategist. Survivor.

Future Forward
Perhaps your organization has had or is facing a hard quarter, or a tough year. Or maybe you are going through or facing major changes and obstacles right now. If that's the case, then this keynote is for you. As she paints a hopeful and bright future, Maja will teach attendees how to face loss and turn it into powerful lessons to grow. Learn how to face hard times directly, and go through them like a champion. Learn how to use difficult situations and obstacles to empower you and your team to catapult to the next level. Your attendees will leave inspired, full of hope, and ready to tackle even the hardest challenges head on.

About Maja
Maja (My-a) Kazazic is an internationally recognized motivational speaker. Entrepreneur. Strategist. And? a Survivor. She has taken the lessons of a life forever altered by what could have been catastrophic wounds of war and parlayed them into a vision and passion for providing the solutions and insights people and organizations need to create positive, inspired change in their personal and professional lives.

She founded powerful, web development, eCommerce, and training organization whose clients include Fortune 100 companies, well as small and medium-sized business that are challenged to maintain productivity in the face of challenging times. She was chosen as one of the 50 people profiled in Americans Who Tell the Truth by Robert Shetterly, and is a recipient of Marketing Excellence Award from the Professional Insurance Marketing Association (PIMA).

Maja received an Outstanding Alumni award from Saint Francis University, as well as the award for The Most Inspirational Entrepreneurial Story of the Year at That Business Show awards gala. Maja harnesses the power of empathy to teach corporations how to cultivate and build a positive and healthy work environment that strives on teamwork, diversity, resilience, change, and hope.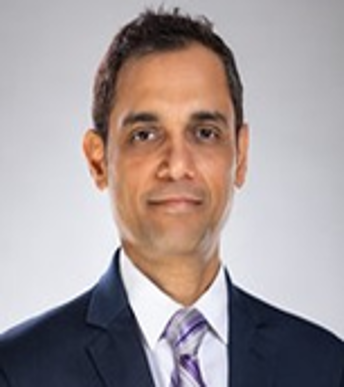 Nitin Naik
Vice President, Practice Area Leader

Artificial Intelligence in Life Sciences: How Should Companies Adapt?

Together with Frost & Sullivan's Nitin Naik, as a Knowledge Partner of the LPA, attendees at the LPA Annual Meeting will gain industry-specific Artificial Intelligence (AI) education and more!

Artificial intelligence (AI) leverages algorithms and large data sets to find underlying relationships and drive new or better business outcomes. While still nascent in life sciences industry, AI technologies are being rapidly deployed in the life sciences industry to innovate business models, drive operational efficiencies, and create strategic differentiation. In addition, the AI vendor ecosystem is evolving rapidly, making it essential to understand the overarching trends affecting AI and its adoption across business functions.

In this interactive session, Nitin Naik will help companies understand the key growth drivers as they consider investing in cognitive capabilities. He will also highlight vendor partnership opportunities as companies chart their strategic priorities and capitalize on growth opportunities in the life sciences AI space.

Growth Environment
Life Sciences Industry- Current (2023) & Future (2030) State

Digitalization across Life Sciences Value Chain

What is AI- Capabilities, Foundational Models, Regulations governing AI

Deployments and benefits for Life Sciences industry
Expanding AI Adoption in Life Sciences- Enterprise vs. Generative AI

Conversational AI is emerging as a highly deployed AI technology.

Increased AI investment in R&D and Marketing Functions

Use case 1-Empowering bioinformaticians with ML-ready data

Use case 2-Turbo charging brand teams to elevate customer experience
Vendor Partnership Opportunities
About Nitin
As a practice area leader at Frost & Sullivan, Nitin has had the opportunity to serve healthcare & life science clients on a global basis and across a wide spectrum of strategy issues.
Nitin's work has shaped the future of many emerging and established medical device, biopharmas, CDMOs and diagnostics companies. He has diverse expertise in corporate development, strategic planning, new product launch, market access, commercial capability building and strategic alliances.
After spending the early years of his career centered on product marketing, the balance of Nitin's 20+ year career has been focused on providing strategic advice to executives in the life science market. Nitin has held previous leadership roles at GE Healthcare's channel partner and A*STAR Singapore.
Nitin received his B.E in Biomedical Engineering from Mumbai University, M.B.A from S.P.Jain Institute of Management & Research and is currently pursuing Global CxO program at Wharton.



Rob Smith
Senior Vice President, Platinum Advisors

Regulatory & Legislative Insights

About Rob
A Republican operative who originally hails from Oklahoma but now splits his time between Oxford, MS and Washington, DC, Rob represents a diverse client base, including the defense, healthcare, tribal issues, environmental, financial services and transportation sectors.

Rob began his career on Capitol Hill as the military legislative aide to House Armed Services Committee Member, Congressman Joel Hefley (R-CO), where he worked on defense procurement and military construction issues. He later went on to serve as legislative director for Congressman Wes Watkins (R-OK), a member of the Ways and Means Committee, where he focused on trade and tax issues.

Upon leaving the Hill, Rob joined Sun Microsystems, where he represented the company on numerous legislative and regulatory matters, including domestic and international tax, broadband, employee compensation and benefits and accounting and export controls.

Throughout his time in Washington, D.C., Rob has remained politically active. In 2004 and 2008, he served as a professional volunteer in the Official Proceedings Division of the Republican National Committee. In that role, Rob was responsible for the logistics and hospitality of over twenty members of Congress and VIPs. Additionally, he serves on the steering and finance committees for many elected officials and serves on the Board of Directors of the National Club Association.

Rob earned his B.A. from the University of Oklahoma and M.B.A. from the Kenan-Flagler Business School at the University of North Carolina.


Josh Waldman, PhD, mba
Life Science Tools & Diagnostics Analyst, Partner
Cleveland Research Company

Life Sciences Update

About Josh
Josh is currently a Senior Equity Research Analyst at the research firm, Cleveland Research Company (CRC) where he and his team are responsible for coverage of the Life Science, Managed Care and Ophthalmology industries. Prior to CRC, Josh held a business development position at Forest Labs (now Allergan) in addition to working with several early-stage biotech start-ups where he held both business development and benchtop research positions. Josh holds a PhD in Biomedical Sciences with a focus on transplantation immunology, and an MBA from the University of Toledo. He completed his undergraduate work in biochemistry at Bowling Green State University. He currently lives in Pepper Pike, OH with his wife Erin and daughter Charlotte.

REGISTER HERE or DOWNLOAD THE PDF

About the Hotel

The Ritz-Carlton Amelia Island
4750 Amelia Island Parkway
Fernandina Beach, Florida 32034
LPA Rate of $369; $30 daily resort fee
RESERVE YOUR ROOM ONLINE
For guests who prefer to call, 866-763-2960, please reference the group name Laboratory Products Association when making reservations.

What the resort fee covers:
• Enhanced wireless in-room internet access for up to 5 devices
• Basic individual-user wireless internet access in the Resort meeting space, powered by PSAV at 2 Mbps (additional charges may apply for any enhanced services requested on site)
• Local, toll-free and domestic long distance phone calls
• Fitness Class of the day
• Bikes (up to 2 bikes for 2 hours)
• Tennis Courts/Racquet/Balls (one hour)
• Use of practice facilities and one bag of range balls at The Golf Club of Amelia Island. Proper golf attire is required
• Beach Umbrella (one per room)
• Beach Boogie Boards (up to 1 per day, per room)
Optional outings include:

Annual Golf Tournament

The Golf Club of Amelia island
Sunday, October 1, 8:00am-2:00PM
Golfers find one of North Florida's few resorts that unites their love of the sport and the sea at The Ritz-Carlton, Amelia Island. The Golf Club of Amelia Island features an 18-hole championship golf course designed by PGA Tour veteran Mark McCumber and golf legend Gene Littler. The course offers challenging yet fun play with strategically placed bunkers and shifting ocean breezes and is lush and meticulously maintained. For club reservations, please call the golf shop at (904) 277-0012.


LPA Women's Forum sponsored
morning meet-up
Sunday, October 1, 6:00-8:00AM
All LPA Members are welcome to walk the beach from 6:00-7:00AM; from 7:00-8:00am attendees can enjoy a complimentary beverage of your choice at The First Drop coffee shop.



Brunch at the down under
Sunday, October 1, 11:00AM-2:00PM
Members interested in enjoying brunch by the water should register for this relaxing event! The LPA has reserved the 2nd floor pavilion to allow members to catch up in-person, enjoy local fare, and enjoy the beautiful intracoastal waterway.



LPA Women's Forum sponsored
Trivia & first call at the Lobby bar
Monday, October 2, 5:00-6:00PM
All LPA Members are invited to participate in trivia via Mentimeter from 5:00-5:45, followed by First-Call at The Lobby Bar, which is the coveted presentation of The Lobby Bar's house-infused, small batch bourbon. Crafted of whiskey dipped from barrels, the bourbon is steeped in a unique daily recipe of fruits, spices and aromatics for six hours prior to being decanted for guests.


Kayaking on lofton creek

Tuesday, October 3, 12:00-3:00PM
Experience "old Florida" on this 2-hour guided kayak tour. Guests will paddle Florida's black water known for its reflective properties that enhance the already natural beauty of the creek. Meandering through this wooded environment, guests can enjoy seeing the various aquatic vegetation while keeping an eye out for cypress trees, birds, and other wildlife nature has to offer in our area. As a keepsake of their time on the water, guests receive a complimentary digital photo memory album. A family favorite and great for all experience levels.


Points of Interest
Peters Point Beach Front Park - 0.8 km / 0.5 mi
Fernandina Beach - 1 km / 0.6 mi
American Beach - 1 km / 0.6 mi
Palmetto Walk Shopping Village - 1.9 km / 1.2 mi
Fernandina Beach Golf Club - 2.3 km / 1.5 mi
Spanish Quarter Village - 3.2 km / 2 mi
Plantation Artists' Guild & Gallery - 4.7 km / 2.9 mi
Segway of Amelia Island - 4.9 km / 3 mi
Amelia Island Nature Center - 4.9 km / 3 mi
Omni Amelia Island Resort Golf - 5.3 km / 3.3 mi
Seaside Park - 5.3 km / 3.3 mi
Island Falls Golf - 6.3 km / 3.9 mi
Egan's Creek Greenway Trail - 7.8 km / 4.9 mi
Baptist Medical Center - Nassau - 8.1 km / 5 mi
Fernandina Beach Main Beach Park - 8.7 km / 5.4 mi
Not sure what to expect? Click the picture below for pictures of past LPA meetings on our Facebook Page.