LPA Annual Meeting - SAVE THE DATE!




These LPA Members attended the latest 2016 LPA Annual Meeting:


The 2016 LPA Annual Meeting was held at the beautiful Bellagio Resort & Casino in Las Vegas, Nevada on October 1-4. The theme was Change. Challenge. Opportunity., as the LPA provides professional development geared towards making the challenge of change an opportunity to succeed. Keynote speakers presented on the economy, the election, the impact of Brexit, the importance of building relationships, trusting your instincts, trends and technology, as well as inspiring stories of commitment and leadership.

Along with a day and a half of professional development, education, and inspiration, LPA members enjoyed an off-site dinner at the Rio, where they were treated to a zipline adventure! There were also several optional events such as the informal Saturday evening reception, Sunday's annual golf tournament, a culinary walking tour, and at the conclusion of the meeting, a group outing to Red Rock Canyon in adventure jeeps!

More Details on our Featured Speakers
Andrew Busch, Political Economist and Future Growth Expert
The Economy & Presidential Election: What it Means for Businesses, Jobs, and Lives

Starting out with over twenty candidates running in the 2016 US Presidential election, the race is starting to narrow with a wide range of economic and tax plans. Whose plan grows the economy the most? Who are the winners and losers from each plan. How will Congress play a role?

In this session, Andy shared his insights on key areas like healthcare, energy, and tax reform; showing members how all of this impacts their businesses, jobs, and their lives.

About Andrew
Andy Busch is an expert political economist focused on future growth. He was an outside economic advisor to the Bush (43) White House and to the McCain Campaign. Andy has met and advised US Treasury Secretaries including Hank Paulson and Tim Geithner. Andy continues to meet and advise the top staffs in Congress.

While appearing on CNBC, Andy held the role of global currency and public policy Strategist for Bank of Montreal, one of Canada's leading investment banks. He's been an author (World Event Trading), a financial journalist (Stocks, Futures, and Options magazine) and a newspaper market analyst (Globe and Mail). As a financial expert, he testified on Capitol Hill on the effectiveness of the 2009 Obama Administration fiscal stimulus plan.

Andy is also a trusted political economic expert - from The Larry Kudlow Show to Mornings with Maria Bartiromo, Andy's research helps people understand the economic plans of the 2016 candidates and how they impact future growth. His iTunes podcast, Engage with Andy Busch, brings top minds together for lively discussions on economics, politics and culture including Congressman Peter Roskam, CFTC Commissioner Christopher Giancarlo, and JPM's chief economist Jim Glassman.

Daniel Burrus, Best-selling Author, Business Strategist, and Technology Futurist
Flash Foresight: Seven Radical Principles That Will Transform Your Business
Based on his current New York Times and Wall Street Journal bestselling book Flash Foresight: How to See the Invisible and Do the Impossible, Daniel Burrus takes the concept of looking into the future and transforms it into a new paradigm for running highly successful businesses that use new tools of innovation for accelerating growth both now and in the future. Using seven proven innovation triggers for making invisible opportunities visible, attendees will experience what Burrus calls Flash Foresights--bursts of accurate insights about the future that reveal new and radically different ways of solving problems, crafting must-have products, creating high-demand services or building new lines of business.

About Daniel
Daniel Burrus is considered one of the world's leading technology forecasters and business strategists, and is the founder and CEO of Burrus Research, a research and consulting firm that monitors global advancements in technology-driven trends to help clients better understand how technological, social, and business forces are converging to create enormous, untapped opportunities.

He is the author of six books and PBS featured Burrus as the subject of the TV special Flash Foresight: 7 Radical Principles That Will Transform Your Life.

Burrus has helped hundreds of clients identify new opportunities and develop successful competitive strategies based on the creative application of leading-edge technologies. He has founded and managed six businesses, three of which were national leaders in their first year. As a highly successful entrepreneur, he knows how to translate research findings into practical business advantages.


Ed Wallace, President and Chief Relationship Officer, The Relationship Capital Group
Creating Relationship Capital
This highly interactive presentation focused on the importance of advancing key relationships at the executive level, relationships that impact business performance and make work more enjoyable. Ed discussed challenges and opportunities and shared "Max" the taxi cab driver's stories that illustrated his simply profound approach–our success is by, with, and through the experience we create for other people. This session centered on the executive's role of Chief Relationship Officer and provided an orientation into the following relational capital concepts: The Principle of Worthy Intent, Every Interaction Matters, Relational GPS® — the road map to relational success, Essential qualities of Credibility, Integrity, and Authenticity and more.
About Ed
Ed spent 20 years with Vertex as their Vice President of Business Development. During this time, the company grew from $1 million to over $120 million.

He has published three books on relational capital - Fares to Friends, Creating Relational Capital and in his most recent, Business Relationships That Last (Greenleaf, 2010), Ed has become critically acclaimed as the foremost authority on business relationships as he again illustrates his relationship-building principles through real-life stories, examples, and insights gathered from his experiences - demonstrating to his readers why establishing and advancing outstanding business relationships is the true "secret to success."

Ed is currently on the Executive Education faculty of Drexel's LeBow College of Business and Villanova University's Human Resources Master's program. He was a Teaching Fellow at Drexel, where he earned his MBA, has a B.S. in Accounting (cum laude) from Villanova University, and a CPA designation in the State of Pennsylvania. He participates on various corporate and non-profit boards.


Rocky Bleier, Pittsburgh Steelers Football Legend and Army Veteran
Leadership through Teamwork, Perseverance & Hope
Why do some organizations dominate and some lose? What are the ingredients of "real" success? Rocky Bleier's presentation focuses on winning through perseverance, hope, commitment and trust. Framed through parallels to football and Bleier's personal journey as both a war veteran and four-time Super bowl champion with the Pittsburgh Steelers, Bleier explored both structural and emotional aspects for individuals and organizations to reach their greatest potential. Learn how successful teams and organizations share four characteristics: leadership, people, vision and a shared belief system.

About Rocky
Rocky Bleier's life story - a gripping tale of courage on both the football fields of America and the battle fields of Vietnam – has held audiences in rapt attention for years. Yet, the motivational message behind it, detailing how ordinary people can become extraordinary achievers, defines success in the new American century. With the same optimism, sense of humor and steadfast determination that were his trademarks as a Pittsburgh Steelers running back, Rocky Bleier takes audiences from his early years through his professional career and talks about the lessons he learned along the way lessons that we all can benefit from.

Not falling within the ideal of what a running back should look like, Bleier had to run harder and play smarter to be able to stand out. Despite his drive and ability to make the big play, the Pittsburgh Steelers only considered him a late round pick. But before the season ended that first year, he was drafted again this time by the United States Army. At the height of the Vietnam War, Bleier was thrust into combat early and was seriously wounded when his platoon ran into an ambush. Receiving wounds from both rifle fire and grenade fragments in his legs, he was barely able to walk and his professional football career seemed to have ended before it began. For more than two years, he drove himself. Little by little he overcame obstacles and fought his way back. He not only made the Pittsburgh Steelers, but also eventually became a starting running back on a team that won four Super Bowls and became the greatest football team of the 20th century.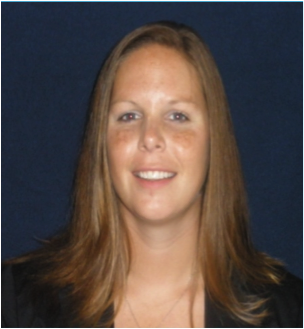 Christi Bird, Senior Industry Analyst, Frost & Sullivan
Annual Market Report
Presenting this year's Annual Analysis & Forecast of the Laboratory Products Market Report, Christ Bird focused on Life Science Research Tool markets, developing forecasts, analyzing emerging trends and technologies, and tracking competitive dynamics.

Bird is a senior industry analyst for Frost & Sullivan Life Sciences Team and has conducted a wide range of market studies, end-user surveys, and custom consulting projects on technologies used in life sciences and clinical research.