LPA WOMEN'S FORUM
The LPA's goal in this program has 3 major pillars:
Increase connectivity with women currently in LPA;

Drive engagement of women in general with LPA;

Better position LPA for future engaged women leaders
With these goals in mind, the following events and sessions have been sponsored by the LPA Women's Forum Committee:

LPA WOMEN'S FORUM Committee Presents - Virtual Comedy
October 19 at 1:00PM EsT
Shivani Nadarajah presents Humor in the workplace
All Are welcome to attend!
REGISTER HERE




About Shivani
Based in Greenville, SC, Shivani Nadarajah is a HR Leader, storytelling stand-up comedian, improvisor, and motivational speaker. She loves sharing the art of strategic storytelling by weaving tales of being a child of immigrant parents, growing up in the south and being often the only woman in the room. Her humor is a healthy mix of when east meets west.

She performs standup comedy in the Carolinas and has opened for Nicole Byer, Gary Gulman and Russell Peters. She has been featured on PBS "Stories from the Stage: Outside looking in", is the 2023 Asheville Moth GrandSlam winner and will be filming her first DryBar comedy special at the end of April in Provo, Utah.
Shivani has also performed on stage the Stage "Outside Looking in"

My Tedx Greenville Performance "Memoirs of a Makal" also on Facebook


LPA Women's Forum - Trends in Higher Education—ASU advancing The Public Enterprise Model
March 2023
Watch the full Zoom recording of this event here!

Adapt & Adjust: Inviting the woman's perspective
Private session
november 2022
Read the chat and view the Mentimeter slides of this informative session.

LPA Annual Meeting
Morning Meet-up
October 2022
All attendees were encouraged to meet up for this wellness event- an early morning walk/run with colleagues, followed by a meet-up at the hotel Starbucks. All attendees earned a $5 Starbucks card!

LPA Annual Meeting
SCAVENGER HUNT
November 2021
Congratulations to the winners pictured (left to right): Steve Tolmie of Quartzy and Debbie Segl of Scientific Industries, tied and both received a complimentary registration to the 2022 LPA Spring Meeting in Austin, Texas. Jerry O'Connor of Quartzy got 2nd place and Patti Mancino of Cytiva won 3rd place. They all received a complimentary LPA wine tumbler for their efforts! Fran Hutson of MilliporeSigma is the Chair of the LPA Women's Forum Committee and is pictured with the winners.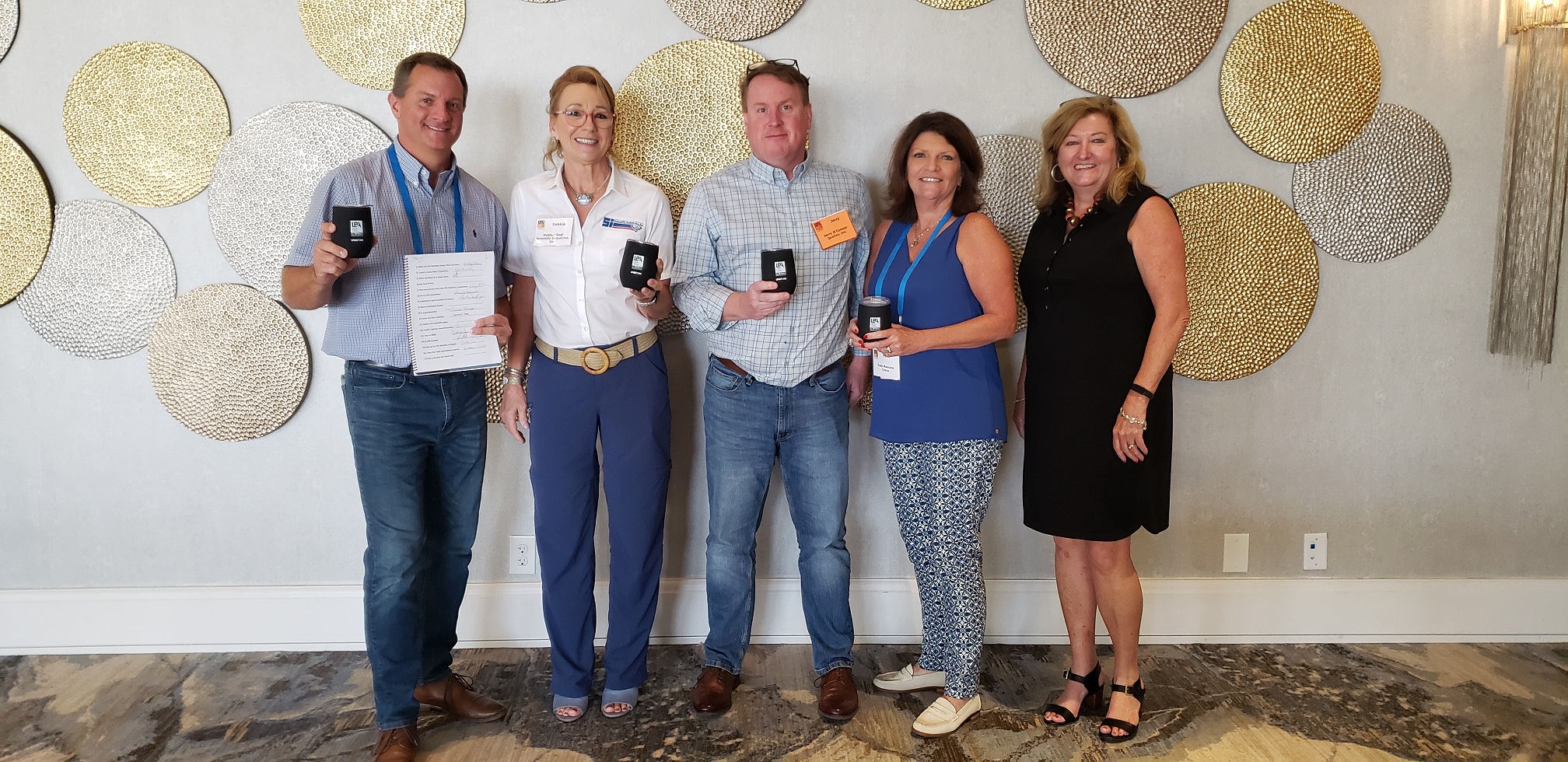 Special thanks to the Women's Forum Committee members for supporting this important initiative within the LPA! The activity was designed to encourage participation with both men and women by requiring a signature next to a random fact that applied to a female attendee. Finding signatures led to discussions of inclusive leadership within each members' organizations, while providing fun in the learning more about individual members.
LPA Women's Forum - Who are the women of lpa today?
September 2021
Watch the full Zoom recording of this event here!
View the full slides, including mentimeter results here!

​​​​​LPA Women's Forum - The Journey of LPA Women Leaders
June 2021
Watch the full Zoom recording of the inaugural 2021 LPA Women's Forum Webinar and learn more about the journey of a few of the LPA Women Leaders.


LPA Women's Forum Committee
The committee helped to form the goals within the LPA, to increase connectivity with women currently in the LPA; drive engagement of women & men; and better position the industry with future engaged women leaders.
Fran Hutson, Chair
Millipore Sigma

Amy-Jo Yogmas, Vice Chair
Boekel Scientific

Yvonne Cangelosi
Formerly SPEX CertiPrep

Patti Mancino
Cytiva

Laura Perin
Labconco Corporation

Stephanie Roth
DWK Life Sciences

Debbie Segl
Scientific Industries

Jen Smith
Qorpak

Chris Stannard
Labconco Corporation