LPA Annual Meeting
The LPA is happy to announce the 2021 LPA Annual Meeting will be held November 6-9 at the beautiful Naples Grande Beach Resort in Naples, Florida. This promises to be an outstanding meeting with great speakers and ample opportunity for business networking. Along with a day and a half of professional development, networking, and inspiration, the LPA will provide optional outings such as Sunday's annual golf tournament and/or culinary walking tour in downtown Naples, and at the conclusion of the meeting on Tuesday, a relaxing yacht cruise.

REGISTER HERE or Download the PDF
Member Companies Who Have Registered Include:

FINAL Schedule
Saturday, November 6
6:00-8:00 PM Informal Networking Reception
Sunday, November 7
8:00 AM-2:00 PM Golf Tournament at Naples Grande Golf Course (optional, off-site)
11:00 AM-1:00 PM Naples Culinary Walking Tour (optional, off-site)
6:00-9:00 PM Opening Reception & Dinner (on the beach)
Monday, November 8
7:30-9:00 AM LPA Board Connection Breakfast
9:00-10:15 Frank Abagnale, Cybercrime, Identity Theft, and Scams
10:15-10:40 Break
10:40 -11:45 Connor Lokar, Domestic & Global Economic Update
11:45-12:00 PM Annual Business Meeting
12:00-1:30 PM Networking Luncheon
1:30-2:30 Rob Smith, Government & Regulatory Affairs Update
2:30-2:45 Break
2:45-3:30 Roundtable Discussions
3:30-6:00 Free time
6:00-10:00 PM Reception & Dinner
Tuesday, November 9
7:30-9:00 AM Open Networking / Women's Forum Breakfast
9:00-10:00 AM Josh Waldman, Cleveland Research Company, Life Sciences Outlook & Forecast
10:00-10:15 AM Break
10:15-11:30 AM Captain Sandy Yawn, Charting Your Own Course - Despite the Obstacles
11:30 AM Meeting Adjourns
12:30-4:00 PM Naples Princess Yacht Cruise

Ready to register? Register Here


About the Hotel
Naples Grande Beach Resort
475 Seagate Drive
Naples, FL 34103
Check-in is at 4PM; Check-out is at 11AM
LPA Member Rate is $239
Reserve your room online
or call Reservations at 844-489-9663 and mention the LPA Annual Meeting

For reservations before Sunday, November 7 and after Tuesday, November 9, please consider the Hilton Naples.
Hilton Naples
5111 Tamiami Trail North
Naples, Florida 34103
LPA Member Rate is $289
Reserve your room online
or Call Reservations at 1-800-HILTONS and ask for the group code LPA

Meeting Registration Rates
LPA Member $1,895
2nd Attendee $ 995
3rd+ Attendees $ 895
Spouse/Guest $ 350 (Includes evening receptions and dinners.)
Non-Member $2,095

Optional Networking Activities (per person fees)
Sunday, November 7
Golf at Naples Grande Golf Club $ 260
8 AM-1 PM (Includes lunch & golf cart.)
Sunday, November 7
Naples Culinary Tour $ 130
11:00 AM-1:00 PM (Includes transportation, 5 hot spot restaurants and beer/cocktail at 1 or more locations.)
Tuesday, November 9
Yacht Cruise $ 195
1:00-4:00 PM (Includes transportation, a light meal, and premium open bar.)

Ready to register? Register Here

About the Speakers


Frank Abagnale
Renowned cyber security and fraud prevention expert, bestselling author and subject of Catch Me If You Can

Cybercrime, Identity Theft, and Scams

Frank Abagnale will take members behind the scenes to show how simple strategies can thwart today's cyber criminals. With vivid examples, Abagnale reveals how identity thieves work, why passwords aren't keeping us safe, and why safeguarding ourselves is particularly important today. You won't want to miss his entertaining and informative session, brimming with practical takeaways for members wanting to better protect themselves and their organizations from ever-increasing fraud.

About Frank
Frank Abagnale's transformation from one of the world's most notorious con men to a highly sought-after international cyber security consultant is nothing short of remarkable.
He captivates audiences by customizing his content and drawing on his bestsellers Scam Me If You Can, The Art of the Steal and Stealing Your Life, as he takes you behind the scenes to reveal how simple strategies can thwart today's cyber criminals. Today his perspective and counsel have guided not only the FBI, but more than half of the Fortune 500 companies in America.
"Abagnale's keynote may be the best one-man show you'll ever see." - Tom Hanks
Abagnale keeps a keen eye on the latest techniques developed by high-tech criminals to deceive and steal. He leaves audiences with a deep understanding of today's evolving security landscape and takeaways for stopping scammers in their tracks. But more importantly, he shares his vision of how to make the world a safer place.
"I did not make this film about Frank Abagnale because of what he did… but because of what he has done with his life the past 30 years." - Steven Spielberg
Abagnale's unique expertise and first-hand experience have made his contributions to the world of cyber security immeasurable. The FBI and more than 14,000 financial institutions, corporations and government agencies around the world utilize Abagnale's fraud prevention programs. Although most of his work is with the U.S. government, he refuses to be paid for it. He is a premier cyber security speaker, appearing at the FBI Academy and Bureau field offices, and as a faculty member at the National Advocacy Center.
A best-selling author of five books, including the most recent Scam Me If You Can: Simple Strategies to Outsmart Today's Ripoff Artists, Abagnale has also contributed articles for ThreatAdvice, Financial Fraud Law Report and USA Today.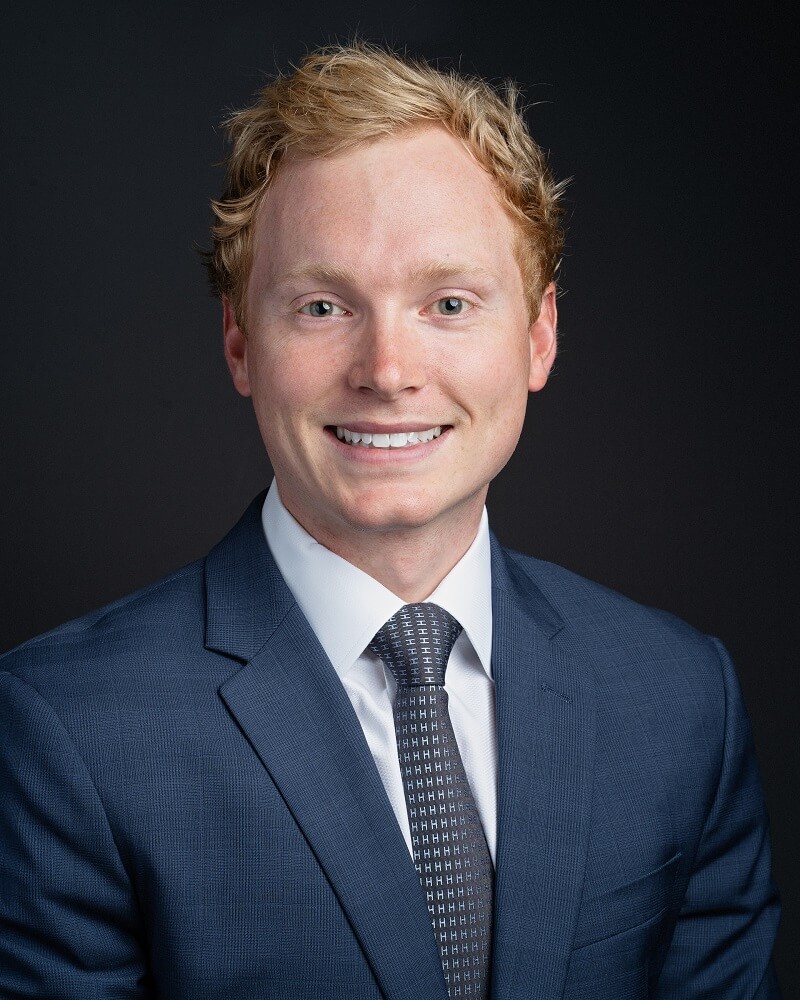 Connor Lokar
Senior Forecaster
ITR Economics

Domestic & Global Economic Update

About Connor
Few young economists present their insights with the authority, accuracy, and humor that Connor Lokar brings to the stage. From the intimate executive retreat to the standing room-only keynote, he delivers with charm and candor, rousing and enlightening all who attend his talks.
As a millennial, Connor brings a new perspective to the world of economics, delivering ITR's industry-leading accuracy to current C-suite executives while forging connections with the next generation of business leaders.
Connor specializes in construction but consults and presents to businesses across all industries, helping them grow revenue and remain profitable through an everchanging business cycle.

Rob Smith
Managing Director
Mercury PR

Government & Regulatory Affairs Update


About Rob
Robert L. Smith is a Managing Director with Mercury, a high-stakes public strategy firm. Mercury provides results for the world's most successful companies, leading advocacy groups, governments, political parties, NGOs, and prominent public and political figures. Using bipartisan relationships on Capitol Hill, Rob has led many successful legislative coalition efforts on behalf of his clients. He previously served as legislative director for Congressman Wes Watkins (R-OK), focusing on trade and tax issues, and as legislative aide to Congressman Joel Hefley (R-CO), where he worked on defense procurement and military construction issues.


Patrick Rose
Director
Mercury PR

Government & Regulatory Affairs Update


About Pat
Patrick Rose is a Director in Mercury's Washington, D.C. office. Prior to joining Mercury, Patrick worked as a Public Affairs Fellow for Vox Global in their Public Affairs Fellowship Program. There, he conducted policy research and analysis as well as issue monitoring and legislative tracking. He also helped design and support communication initiatives to address legislative and PR goals. Patrick has also interned for Major League Baseball Advanced Media in their legal department. He is a native of Whitefish Bay, Wisconsin and holds a B.A. in Political Science and Journalism from the University of Wisconsin-Madison. He is passionate about college and professional sports.



Joshua Waldman, PhD, MBA
Equity Research, Life Science Tools & Diagnostics industries
Cleveland Research Company

Life Sciences Outlook & Forecast


About Josh
Josh is currently a Research Associate at the research firm, Cleveland Research Company (CRC) where he and his team are responsible for coverage of the Life Science, Managed Care and Ophthalmology industries. Prior to CRC, Josh held a business development position at Forest Labs (now Allergan) in addition to working with several early stage biotech start-ups where he held both business development and benchtop research positions.
Josh holds a PhD in Biomedical Sciences with a focus on transplantation immunology, and an MBA from the University of Toledo. He completed his undergraduate work in biochemistry at Bowling Green State University. He currently lives in Pepper Pike, OH with his wife Erin and daughter Charlotte.


Captain Sandy Yawn
Superyacht Captain and Series Lead on Below Deck Mediterranean

Charting Your Own Course — Despite the Obstacles

Captain Sandy shares her remarkable story of overcoming addiction and cancer to become a world-renowned superyacht captain and lead on the popular Bravo reality show Below Deck Mediterranean. With her story of strength, resilience and resolve that led her to the top of a male-dominated field, Captain Sandy inspires audiences to overcome all obstacles and not let fear get in the way. Her survivorship story, blended with her Below Deck leadership escapades, makes for a wildly entertaining keynote experience.

About Captain Sandy
As a renowned superyacht captain with over 30 years of international maritime experience, Captain Sandy's integrity and courage have earned her an outstanding reputation as an elite class of captain. Her unflappable leadership in the face of danger earned her recognition from the International Superyacht Society, who honored her with the prestigious Distinguished Crew Award for the bravery she exhibited in the midst of a catastrophic fire and pirate threat that occurred in 2006 off the coast of Yemen.
Tapping into her signature affinity for adventure, Captain Sandy charted a brand new course in 2015 when she became a series lead on Bravo's hit series Below Deck Mediterranean. Now in her fifth season with the show, Captain Sandy is a powerful female role model and leader and one of the network's most universally beloved personalities.
With a story of overcoming her own personal struggles, including being a cancer survivor, Captain Sandy shares with audiences how to be resilient and persevere in the face adversity, along with her exceptional leadership principles of believing in your people, not giving up and it being ok to fail—that help build a world class crew you can trust and believe in.
Ready to register? Register Here
About the Optional Events


Naples Culinary Walks
Sunday, November 7 - 11:00 AM-2:00 PM

Naples Culinary Walks will take attendees on a tour of the luxurious Waterside Shops area, where the great food and wine are plentiful. The annual Naples International Wine Festival has impacted wine lists for the better all year round! Choices run from the familiar and inexpensive to exotic labels. Waterside offers ethereal designer shops and exquisite waterscapes. Enjoy 4 gastronomic stops during the walk, be introduced to a surprise or two, and hear about the legacy businesses that line up their gorgeous windows for your enjoyment.

Stops will include:
Naples' Waterside's Sunday lunch offers a generous amount of meat, fish, starch, vegetable, fruit, & sweets for each person.
True Foods offers so much, including fragrant steak tacos. Backed by Oprah Winfrey and culinary guru Andrew Weil, True Foods is a delicious delight.
Founded by a Nashville entrepreneur with sentimental roots in Naples, Bricktops is urban chic. A favorite choice when locals or wanna-be locals return is Bricktops' signature shrimp dish.
There will be a unique Veterans Day food salute at California Pizza Kitchen as Red & White margherita pizzas come to the table. We haven't left out the Blue. It's a healthful handful when you arrive.
Tiny shop, big finish. Line up for a Haagen Dazs!



LPA Annual Golf Tournament
Sunday, November 7 from 8:00 AM-2:00 PM
Naples Grande Golf Club
7760 Golden Gate Pkwy
Naples, FL 34105
*Reserve your clubs in advance for $70 by calling the golf club at 239.659.3710

Join the LPA for the annual golf tournament at the beautiful Naples Grande Golf Club, a highly acclaimed, Rees Jones-designed private course. Renowned golf architect Rees Jones designed a par 72 championship course that proves both interesting and challenging. Each hole at this demanding course promises an exhilarating new experience. With extraordinary elevations and unique water features expertly incorporating the indigenous Florida foliage, this course offers stunning fairways for all to enjoy!


Naples Princess Yacht Cruise
Tuesday, November 9, 1:00-4:00 PM

The Naples Princess yacht will treat attendees to luxury & comfort while they take in the natural beauty of Naples Bay and spectacular homes of Port Royal. The LPA has reserved the upper-salon for members to comfortably move about the enclosed air-conditioned area or go up top the upper deck for some sunshine. The Naples Princess is a U.S. Coast Guard approved 149-passenger vessel built to exceptionally high quality and marine safety standards.

Ready to register? Register Here
Not sure what to expect? Click the picture below for pictures of past LPA meetings on our Facebook Page. SAVE THE DATE FOR THE 2022 Annual Meeting – October 1-4 at the Marriott Camelback Resort in Scottsdale, Arizona!