Aqua Solutions, Inc.
Company Profile:
AQUA SOLUTIONS is in its 23rd year as a leading supplier of AFFORDABLE, Reagent Grade Laboratory Water Purification Systems.
Products include Type I DI and RO+DI systems that produce 2-3 LPM of 18+ Megohm-cm water from pretreated water or ORDINARY TAP WATER, and are available in Analytical, Biological, and Ultra-Low TOC versions. Compact RO+DI models include built-in RO pretreatment.
Other products include Type II DI and RO+DI systems, and stand-alone RO systems.
These systems operate world-wide on 12VDC from a small external 100-240 VAC, 50/60Hz, 2.5 Amp power supply. They are certified by CSA for the US and Canada and CE marked for export.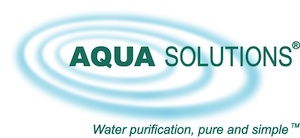 Aqua Solutions, Inc.
8 Old Burnt Mountain Road
Jasper, GA 30143
United States

Phone: (706) 692-9200
Fax: (706) 692-9203
Website: www.aquaa.com