Ohaus Corporation
Company Profile:
Since 1907, OHAUS has grown from a small, family run business into the leading global powerhouse in the weighing industry and beyond, building and maintaining a reputation for providing the laboratory weighing industry with high quality, high value products. Our Ingeniously Practical portfolio is based on innovative features, modern design, ease-of-use, and affordability, a legacy we are proud to continue building upon. With an expansive portfolio of balances suited to a wide range of industries and applications, the OHAUS name is synonymous with accuracy, durability, and dependability.
Our years of operation devoted exclusively to the weighing industry have been marked by advancements and achievements that have propelled us to the next level of success. From the introduction of the Harvard Trip Balance, which quickly became the standard by which other mechanical balances are judged, to our newly launched, full portfolio of essential laboratory equipment, ranging from hotplates to clamps, OHAUS has the long-standing experience necessary to deliver high-quality and durable weighing instruments.
For our full portfolio please visit www.ohaus.com. Headquartered in Parsippany, New Jersey, OHAUS has offices located throughout the United States, Europe, Asia and Latin America.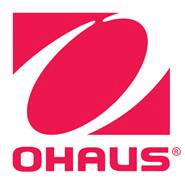 Ohaus Corporation
7 Campus Drive
Parsippany, NJ 07054
United States

Phone: (800) 672-7722
Fax: (888) 288-5667
Website: www.ohaus.com