Miele, Inc.
Company Profile:
Miele has been an independent family-owned company since its establishment in 1899 and is equally committed to its owners, employees, customers, suppliers, the environment and society.
Miele Professional concentrates on the manufacturing of commercial products for industries using commercial dishwashers, commercial laundry technology and laboratory and dental technology. Wherever innovative high-end products with an outstanding cleaning performance and high hygiene requirements are needed, Miele Professional wants to be the first choice.
Our appliances are developed by Miele engineers and the carefully selected components are largely produced in our own competence centers in Germany and Europe. For us, German engineering primarily means that we go into the details extremely carefully. And that we make every effort even for the smallest of improvements. Miele Professional is quality you can rely on.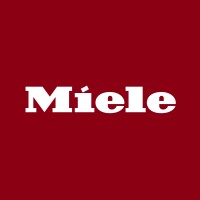 Miele, Inc.
9 Independence Way
Princeton, NJ 08540
United States

Phone: (866) 731-5053
Fax:
Website: www.mieleusa.com