Mettler-Toledo Rainin, LLC
Company Profile:
R&D Laboratory Our precision instruments are the foundation of research and quality control labs all over the world. High-performance weighing solutions offer a basis for solid R&D results. Pipettes are an essential tool for life science research. Thermal analysis instruments help to improve materials and their thermal behavior. Automated chemistry solutions accelerate the development of new chemicals
Quality Control Laboratory Quality control relies on fast and precise analytical measurement as well as good data management. Our analytical balances, titrators, pH meters, density meters, refractometers, melting point meters and pipettes can be tailored to each customer's application and provide a fully documented workflow for every quality control lab.
Scaleup & Production Our sensors for measuring critical liquid analytical parameters, such as pH and oxygen levels and water conductivity and resistivity as well as total organic carbon, enable pharmaceutical, biotech and other companies to continuously ensure product quality and meet regulatory standards. Our transmitters and connectivity solutions make data collection and integration into control systems efficient and flexible.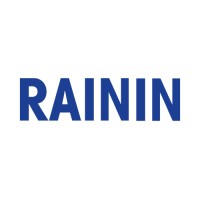 Mettler-Toledo Rainin, LLC
7500 Edgewater Drive
Oakland, CA 94621
United States

Phone: (510) 564-1806
Fax:
Website: ShopRainin.com/MT.com