Chromatography Research Supplies, Inc.
Company Profile:
CRS has over 25 years of experience manufacturing high-quality analytical consumables. We are based in Louisville, Kentucky, USA in a 1900 square meter facility, where we maintain a test laboratory, engineering facilities and manufacturing in an ISO 9001 environment. We are a leading manufacturer of electronic and manual crimping tools, gas filters, ferrules, and injection port septa. Our products are used in analytical laboratories and various other industries worldwide, where they are known for quality, ease of use and high levels of support.
Our gas filter products have been used in various industries such as the petroleum industry for standards in hydrocarbon type test methods, the laser and optics industry and medical industries to provide extremely clean, dry gas in critical applications. Many filters are used for additional clean up of output from gas generators, to provide clean gas for high quality welding applications, and most recently we are making arrangements to provide solutions to the semiconductor industry.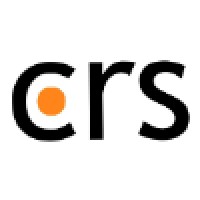 Chromatography Research Supplies, Inc.
2601 Technology Drive
Louisville, KY 40299
United States