Lab Pro Inc.
Company Profile:
Serving the laboratory community since 1979 we at Lab Pro have been committed to delivering a complete laboratory solution by offering the highest quality products, chemicals, reagents, microscopes and imaging equipment for our customers worldwide. Please come visit our Silicon Valley showroom or our website at www.labproinc.com.
Our Mission: To improve people's lives through innovative laboratory products.
Our Vision: To bring innovative approaches and ideas to the laboratory product industry.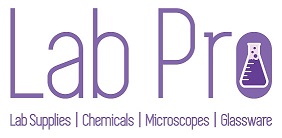 Lab Pro Inc.
1290 Anvilwood Court
Sunnyvale, CA 94089
United States

Phone: 408-745-0222
Fax:
Website: www.labproinc.com